Minimal & Modern Clock You'll Love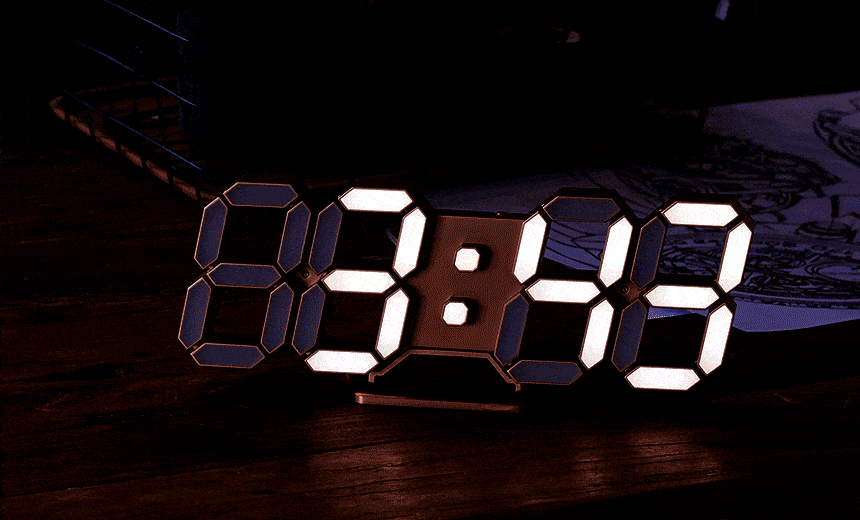 Have you ever thought about a clock that could also be a little decoration for your simple house? Now, our clock really can totally fulfill your dream. This LED clock not only can be your sweet time reminder in your bedside
A fashionable and easy-to-read clock with LED "8888" digit display, white LED lights, which is easy to place anywhere like in your room or hang on your wall.
12/24 /TIME/DATE/TEMPERATURE display: you can set the desired value you need.
Brightness control: widely adjustable luminance levels, strong bright contrast on the wall in the daytime.
Flashing second setting, more attention to time
The led clock is suitable for anywhere, living room, bedroom, office, coffee shop, gym ,warehouse, guest house, basement and so on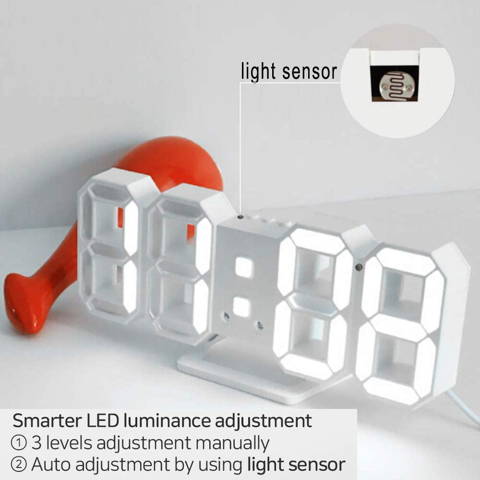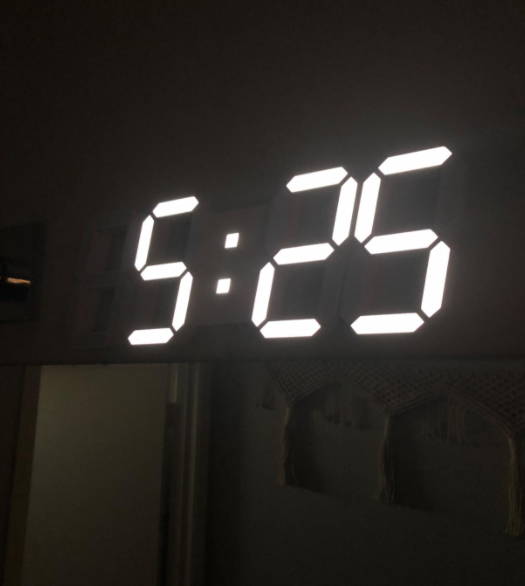 " Excellent clock! Really bright. Uses a USB cable for power, so you can use any phone charger, or even a phone "power brick" USB battery if you need portability. The plastic feels a bit cheap but that is the only negative I have. Haven't tried to use the alarm."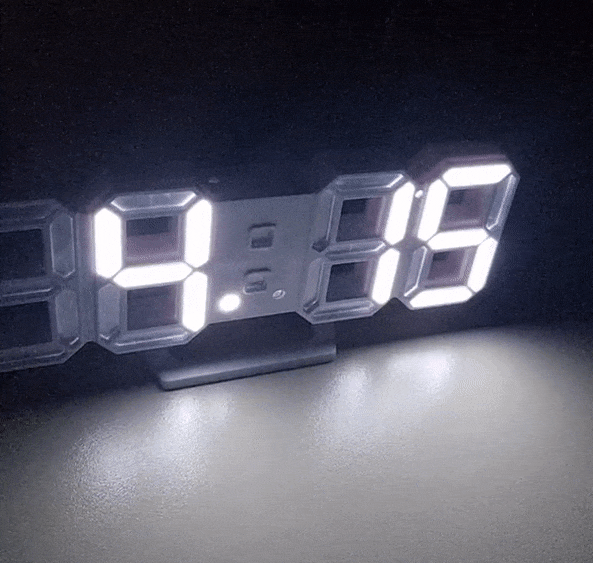 "This is pretty cool. It looks good it works it's a nice size
."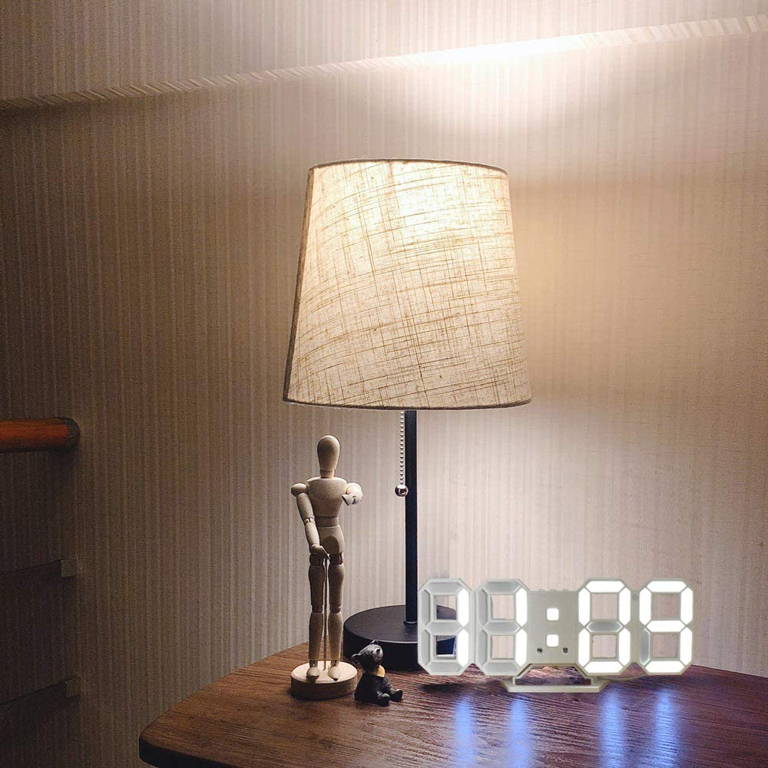 1. Material : ABS

2. Display: LED Display
3. Time Format: 12/24 Hour Switchable
4. Dimensions: 8.4 * 0.8 * 3.5 inches
5. Weight: 0.46lb / 220g
6. Power Supply: 5V USB cable (Incl.) and 1 * CR2032 battery(incl.)
7. Adapter Input: AC 100-240V, 50-60Hz
8. Adapter Output: 5.0V, 1.2A
9. Type of Backup Battery: CR2032 Battery (Included)
10. USB Charging Port: 5V, 1A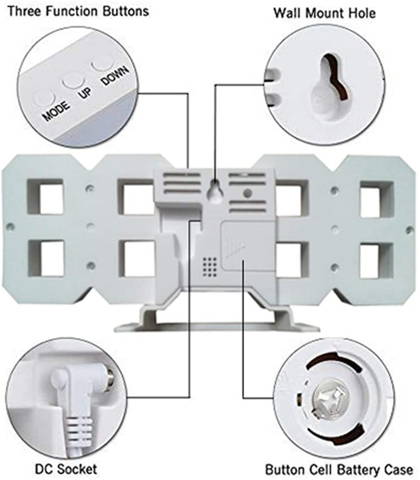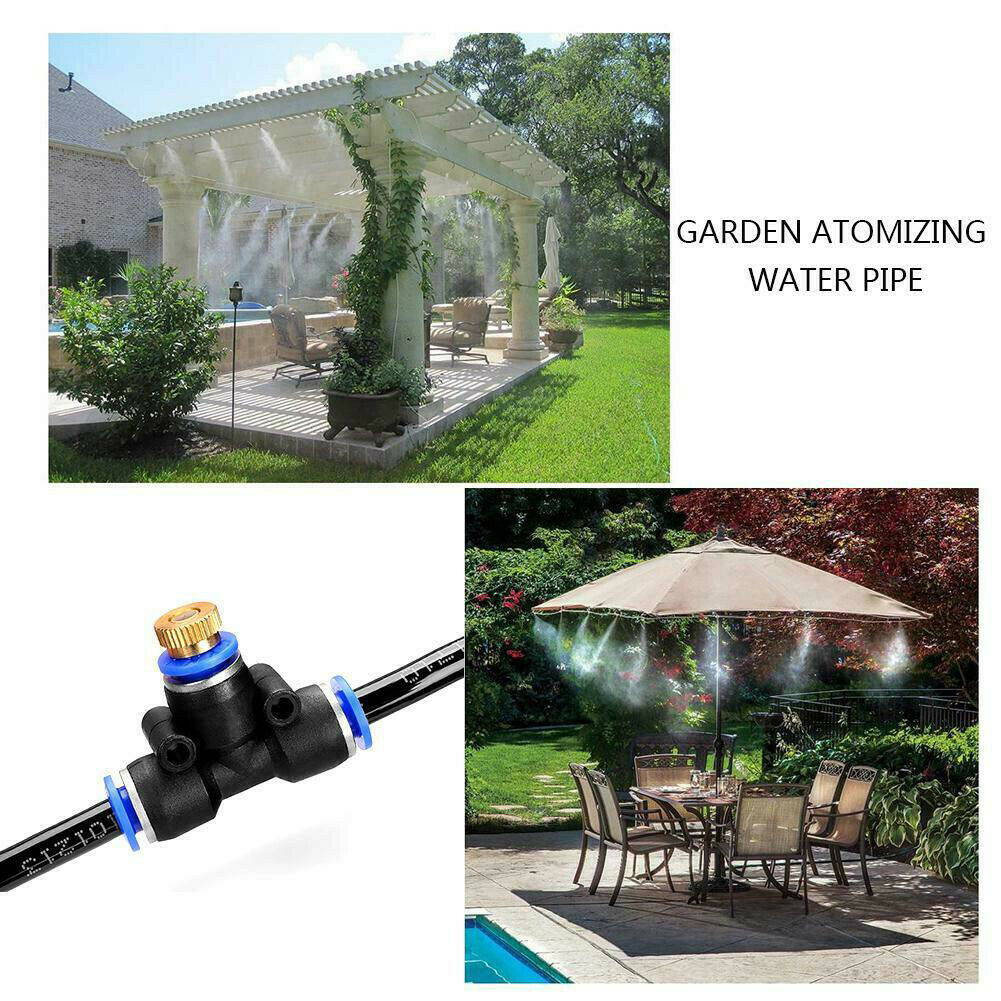 Does it work on small hands?
Yes simply apply more pressure in the settings if you feel you aren't getting enough
Can it be used with just heat?
Yes, just turn off the massage features and you are good to go!
What is the return policy?
If you don't like it for any reason within 30 days just let us know and we'll take care of the rest.
How does it massage my hands?
It provides kneading by air compression thanks to air bags and vibration. Feel free to contact us for any questions.
How long before I receive mine?
All 5-7 business days to receive your massager.
Package include:
1 x Digital Alarm Clock
1 x USB Charging Cable
1 x Manual

Your payment information is 100% secured with SSL encryption.


Our support team are 24/7 ready to answer any questions you may have.

Not satisfied with your order? Request an exchange or refund.