Stay Cool & Comfortable This
Summer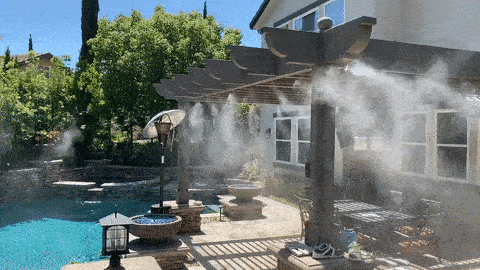 Get the maximum enjoyment out of your outdoor patio all summer long with our upgraded misting system. Coverage of an outdoor area you can expect evaporative cooling effects of up to 30 degrees Fahrenheit!
Use of precise solid brass misting nozzle keys, sophisticated production. Professional quality black PU tube, flexible and UV-resistant. High quality sealed tube connector. All these premium components are used to manufacture the elaborate designed UTech misting cooling system. High efficiency and long life use.

You can design your own spray system freely according to your needs. Our parts are suitable for all kinds of faucets and households. Easy to install, no professional knowledge required.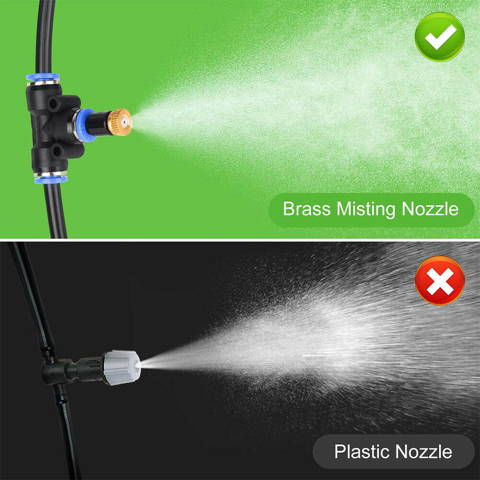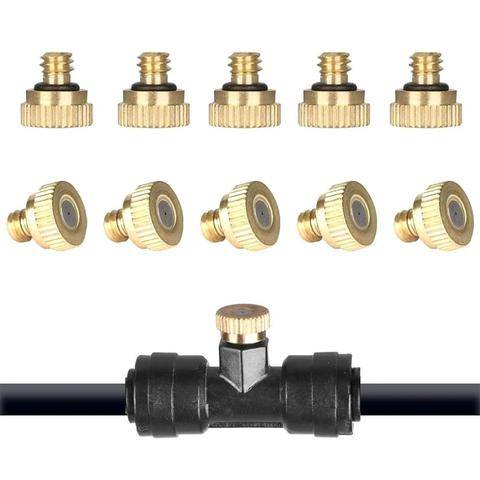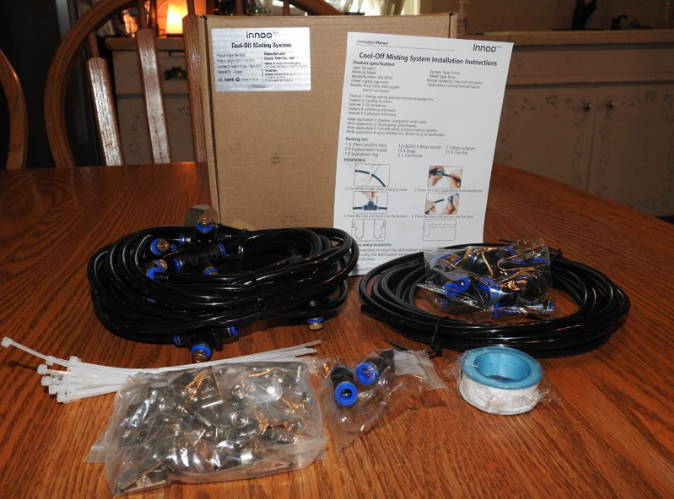 " We had a mister when we first moved into our house that lasted a couple of years. We were always wanting to replace it, but never got around to it. THIS summer, we have had record-breaking HOT temperatures and it has just been BLAZING HOT and incredibly DRY with no rain. So excited to have this. Of course, now it has, very suddenly, cooled down., so we will likely just wait for spring to install this. The quality is excellent on all parts.!"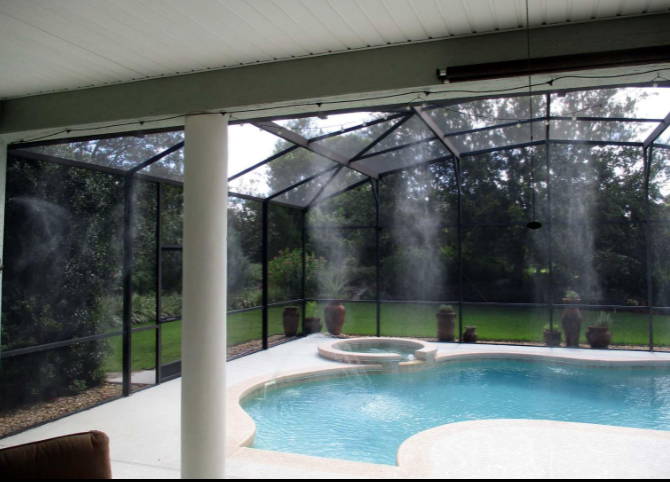 "I'm glad to say that this is a well-made product that is very easy to install. I had to drill into stucco, but most folks can just use the provided clips. One nozzle was plugged, but since they provide two extras this was an easy fix. The hose itself feels thick and sturdy. There were no leaks anywhere, and the connection to the house faucet was simple, like connecting a garden hose. I like that the sprayers are preset two feet apart, which seems optimal. I live in Florida, so lowering the temperature up to 20 degrees is a big deal! I recommend this cooling system."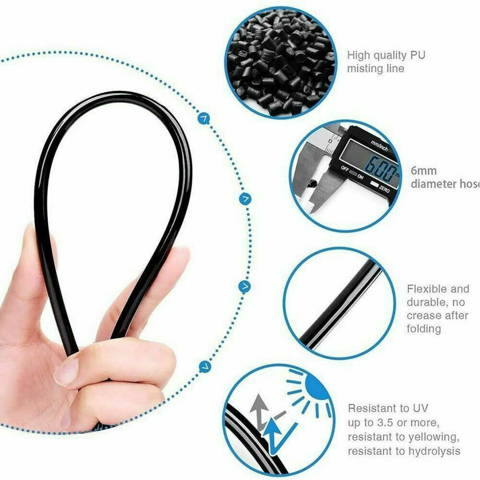 Connect the faucet adaptor to the water tap

Turn on the water to rinse out the system for 1 minute
Screw the misting nozzles to the Tee fittings, except the last one for the end plug
Turn on the water to rinse out the system for 2 minutes
Turn off water and install the last nozzle into the end plug fitting
Fix the misting line with the provided saddle clamps
Turn on tap slightly until mist jets are running
Enjoy the misting system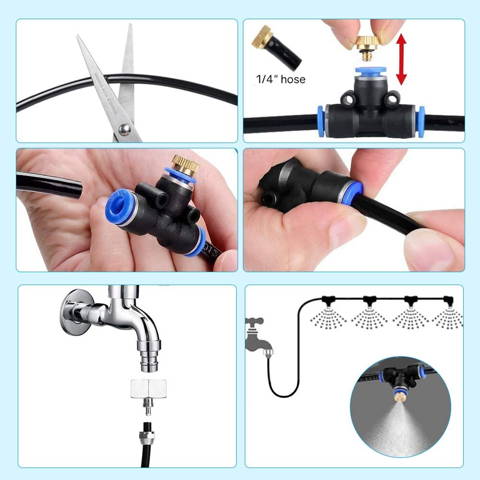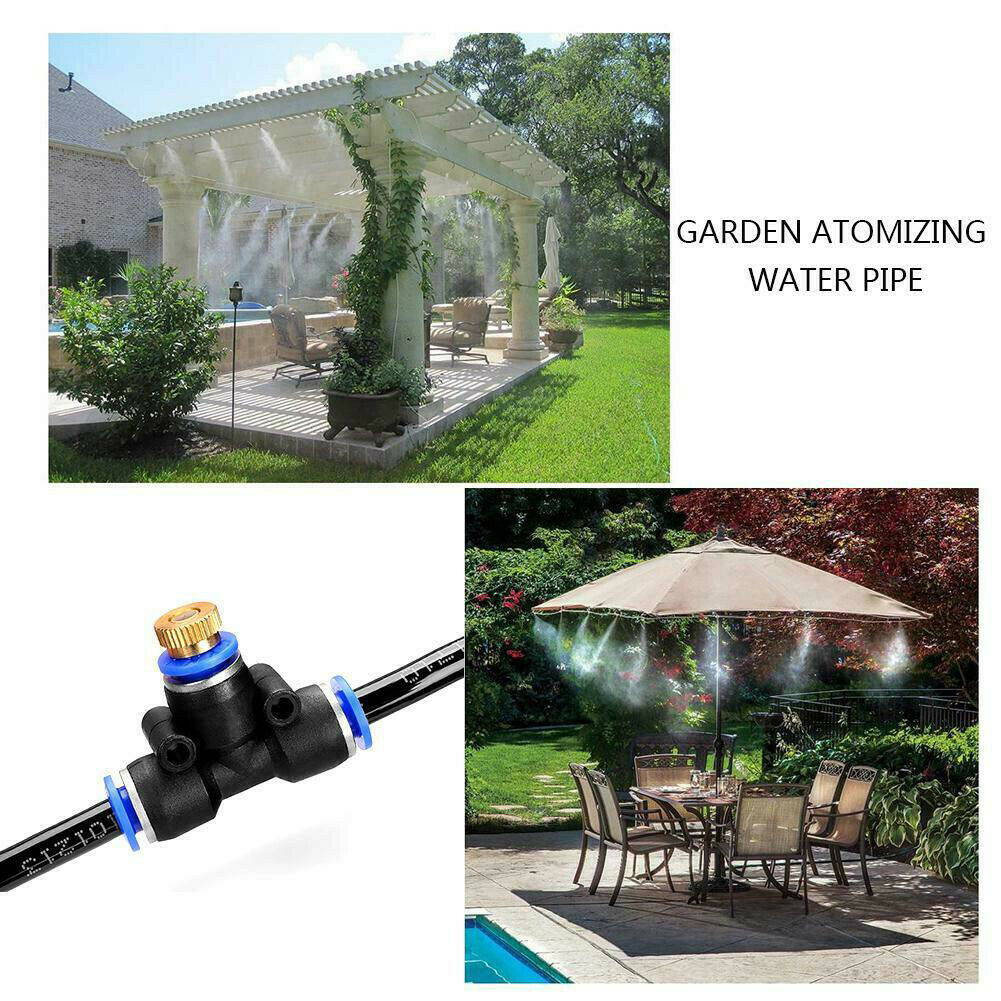 Does it work on small hands?
Yes simply apply more pressure in the settings if you feel you aren't getting enough
Can it be used with just heat?
Yes, just turn off the massage features and you are good to go!
What is the return policy?
If you don't like it for any reason within 30 days just let us know and we'll take care of the rest.
How does it massage my hands?
It provides kneading by air compression thanks to air bags and vibration. Feel free to contact us for any questions.
How long before I receive mine?
All 5-7 business days to receive your massager.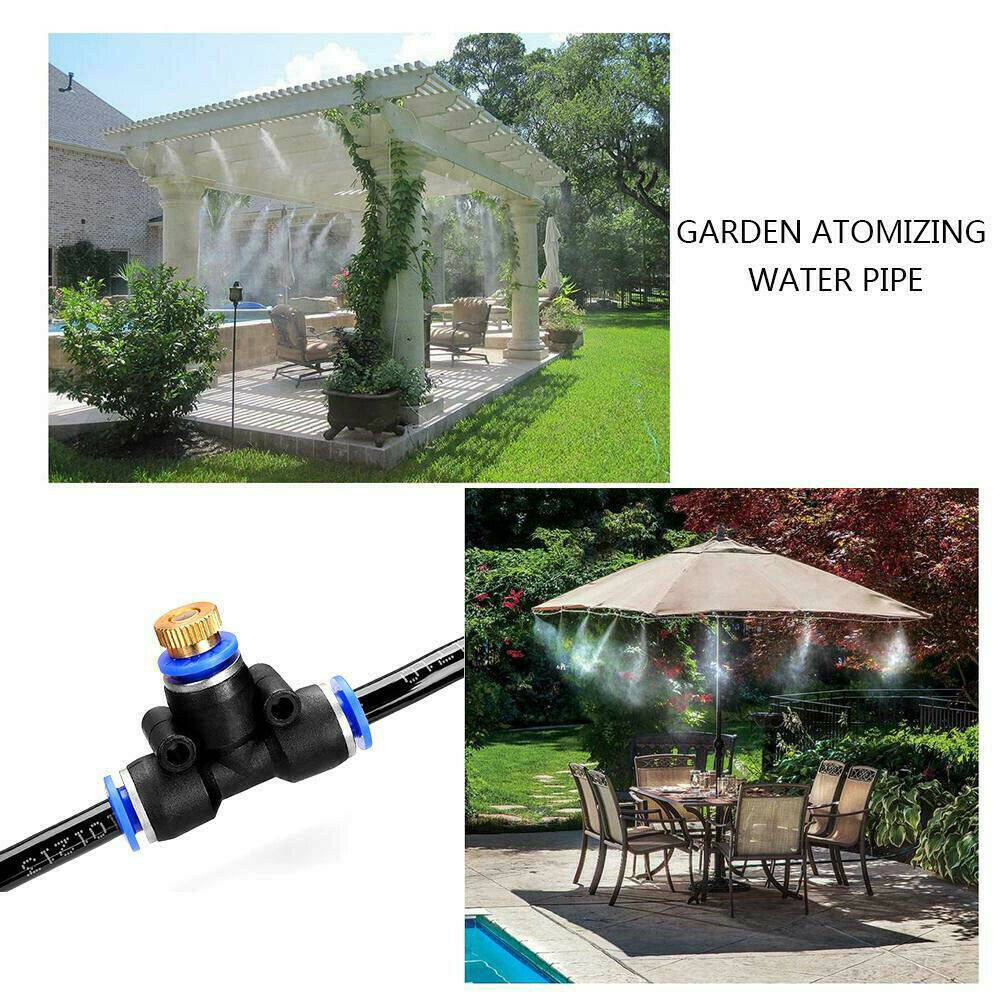 Product Specifications:
Material: PE Plastic
Nozzle Material: Brass body with stainless steel orifice
Nozzle Connector: Slip Lock Connector
Tubing: PE Tubing
Power Supply: Hooks up to home hose/tap water system
Size: Nozzle Interval: 23.62 inches (60cm)

Your payment information is 100% secured with SSL encryption.


Our support team are 24/7 ready to answer any questions you may have.

Not satisfied with your order? Request an exchange or refund.