---
---
The Outsunny Steel BBQ Grill and offset smoker combo is a great choice for the beginner griller or for someone looking for a more compact-sized option. This barbecue has two separate openings: one for the grill itself, and the other for the connected offset smoker, allowing for the ultimate backyard experience.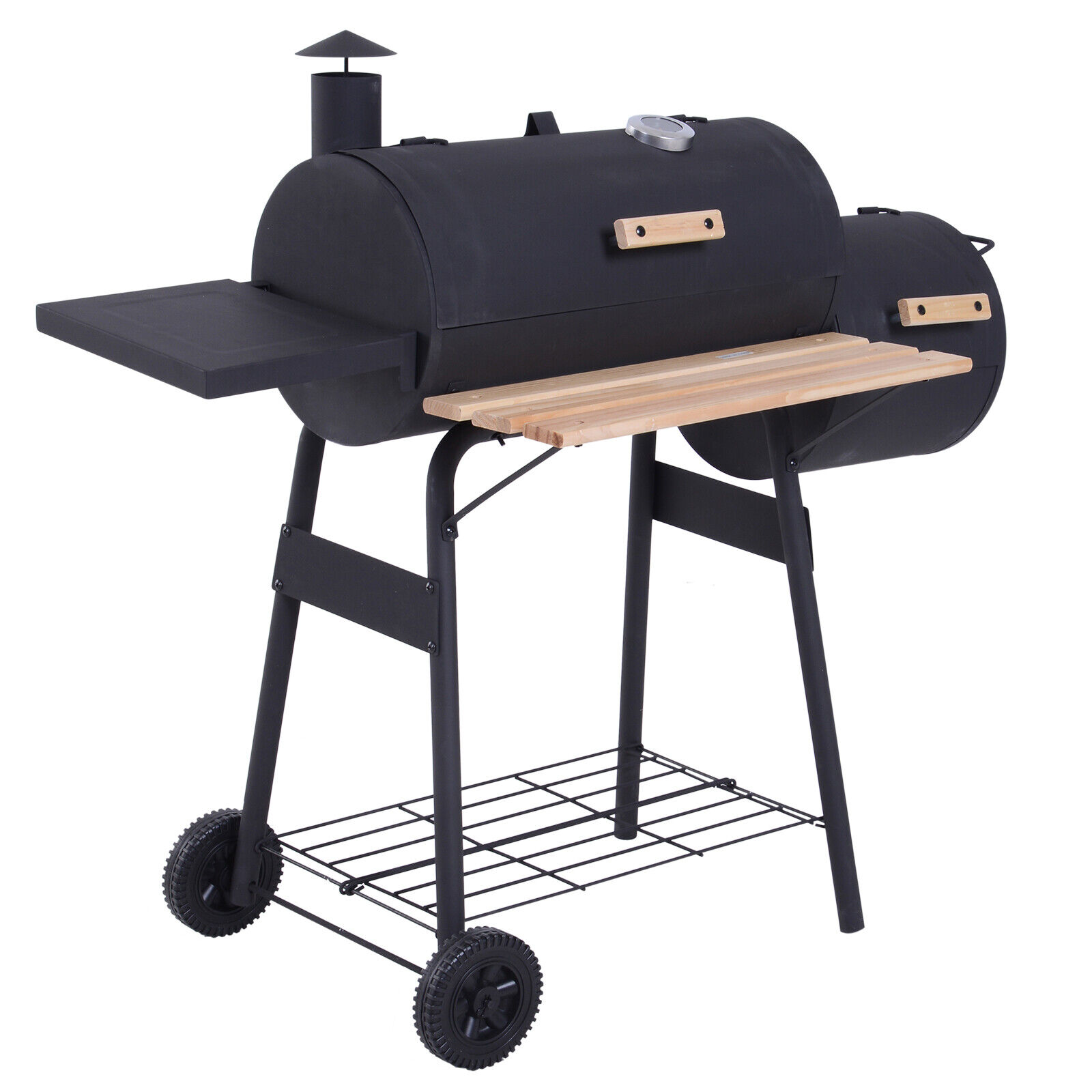 As a combination of Offset Smoker BBQ & Charcoal Gril, the all-in-one BBQ grill is your one-stop-shop for perfect backyard gatherings. Firebox helps offset the heat and provides a delicious smoked flavor, while the side vent can be used to supply airflow.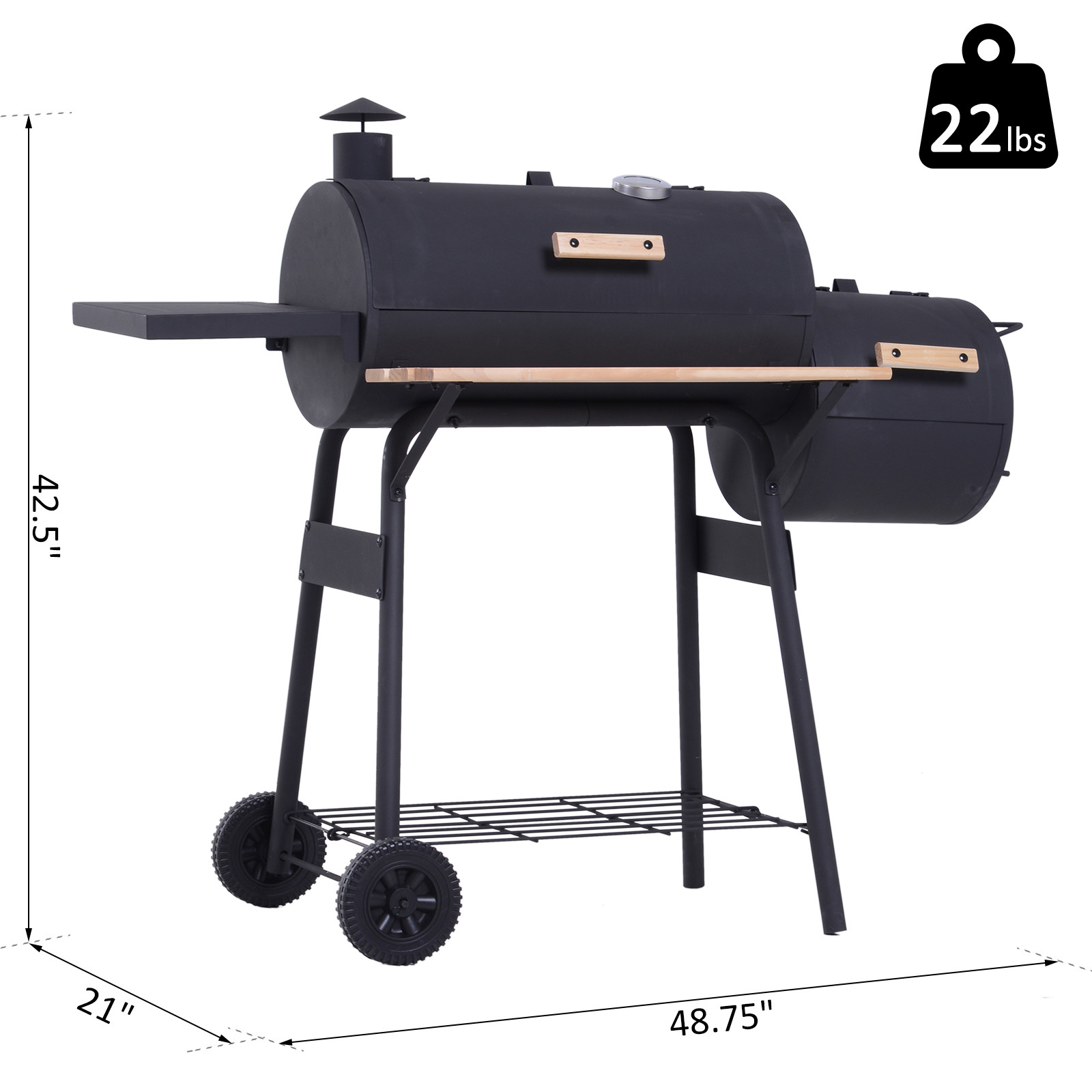 Our Backyard Charcoal Stove has an easy-to-read thermometer is connected to the main lid so you never have to worry about opening the lid to check the temperature. Two shelves and a metal grating provide maximum space for storage. Lightweight, easy-to-move, this grill is a perfect addition for anyone who looks forward to cooking outdoors.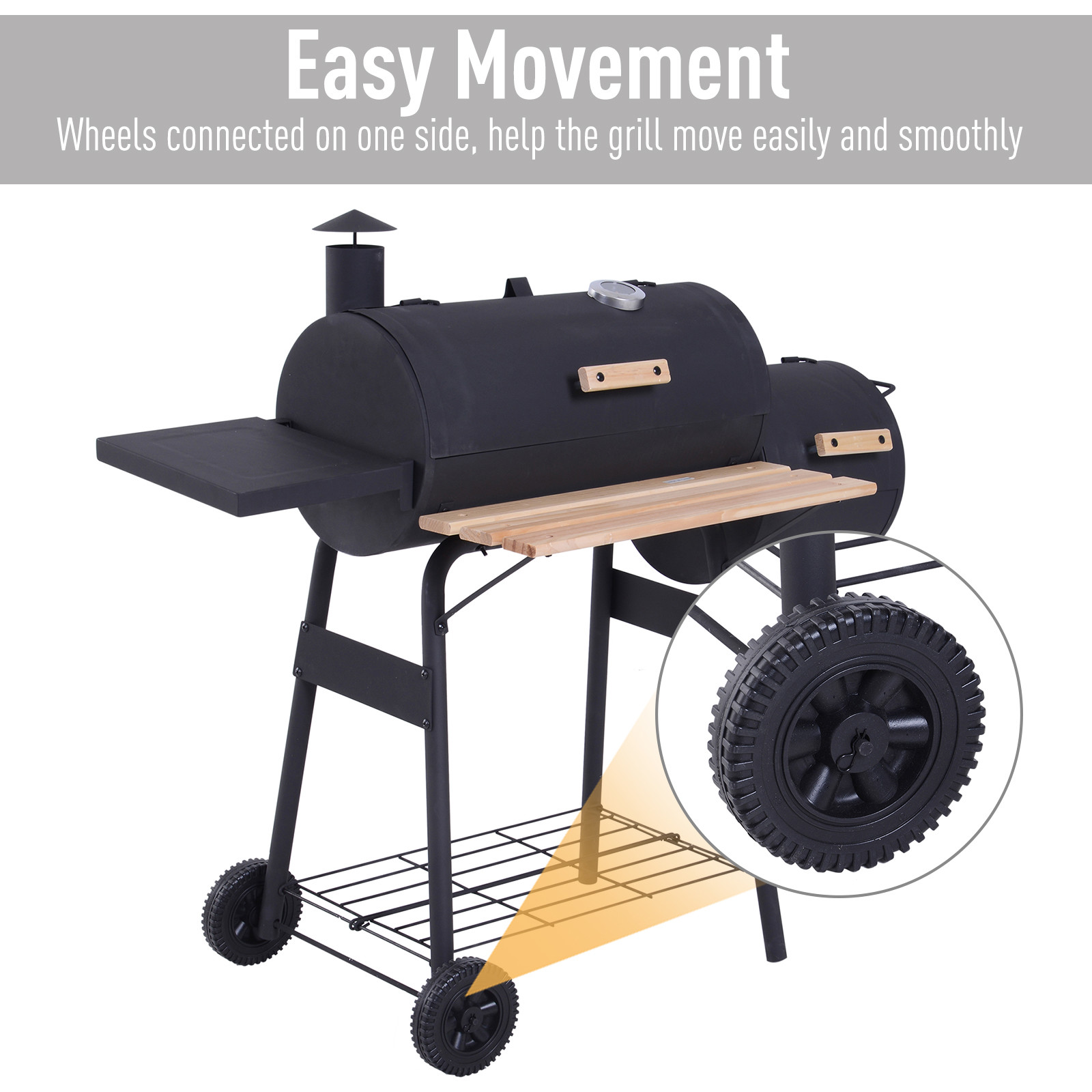 Key Features:
The side vent allows increased airflow

Smoker firebox helps offset heat and add smoke flavor
Lit-mounted thermometer and wooden handles for safe use
Two shelves as well as a lower metal grating for maximum space
Sturdy construction with angled legs ensures stability
Rust-resistant cold-rolled steel makes it built to last for years to come
Two Wheels for easy and smooth movement
 A handy combination of offset smoker, BBQ, and charcoal grill for multiple usages
Specifications:
Color: Black
Material: Cold-rolled Steel, Solid Wood Board
Overall Dimensions: 48.75"L x 20.75"W x 42.5"H
BBQ Interior: 24.25"L x 12"W
Firebox Interior: 11.75"L x 12"W
Side Shelf: 11.75"L x 10.5"W
Front Shelf: 23.75"L x 8.75"W
Working Temperature: 100-1000℉
Net Weight: 37.5 lbs
Shelf Weight Capacity: 22 lbs
Power Source: Charcoal (not included)
Certification: FDA
PROPOSITION 65 WARNING
Fuel used in wood and charcoal burning appliances and the combustible products of such fuels contain chemicals known to cause cancer, birth defects, or other reproductive harm.