---
---
Our Metal Detector gives accurate detection. There is a P/P button to search the target. The unique tone for the different target that was detected, maximumly improve the efficiency of detection. LCD with the light displays the battery condition. 7 target categories to choose from, all-metal mode detects metals including iron, aluminum, gold, bronze, silver, and their products.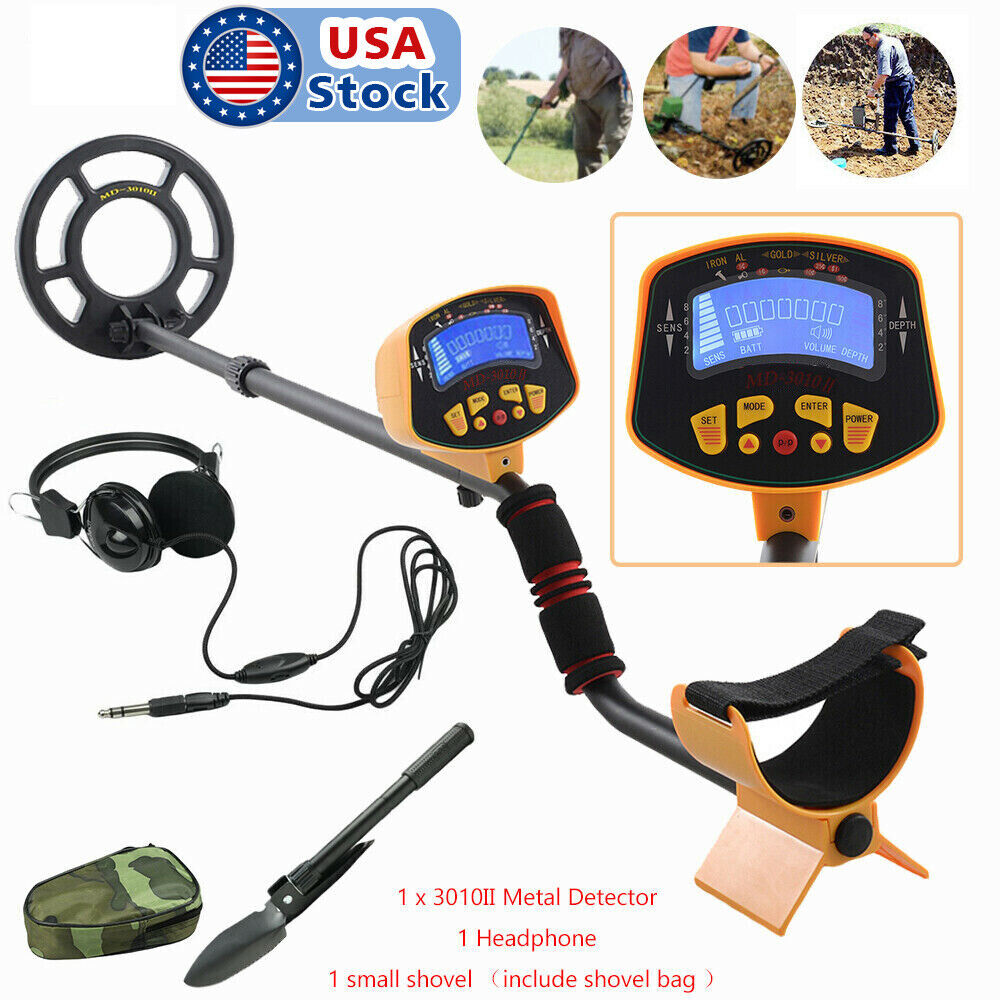 This Underground Metal Detector has a multifunctional control panel and accurate pinpointer. It will be an ideal tool for the indoor or outdoor treasure hunt. It has 2 modes to select, eliminate a target you do not want to detect or assign a tone to a target. Also, has 8 levels of sensitivity adjustment and 8 levels of depth display.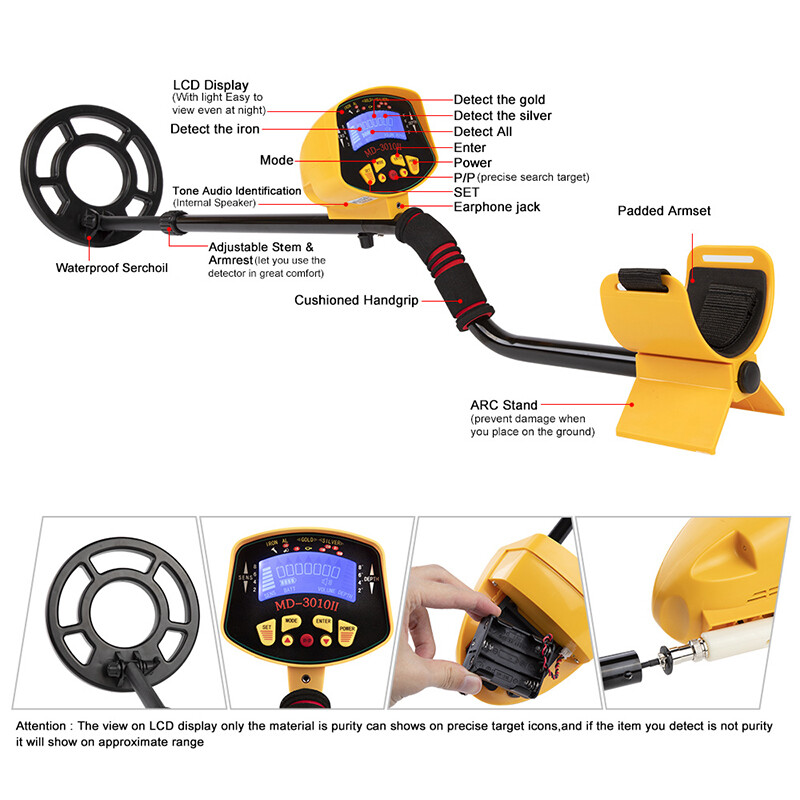 The waterproof coil of this Gold Digger allows detection in shallow water. It's suitable for various environments. Features 46" to 48" adjustable stem for users of different heights. Handrail design to save energy for detecting. Adjust the angle of the coil by loosening the search coil knob for different terrains.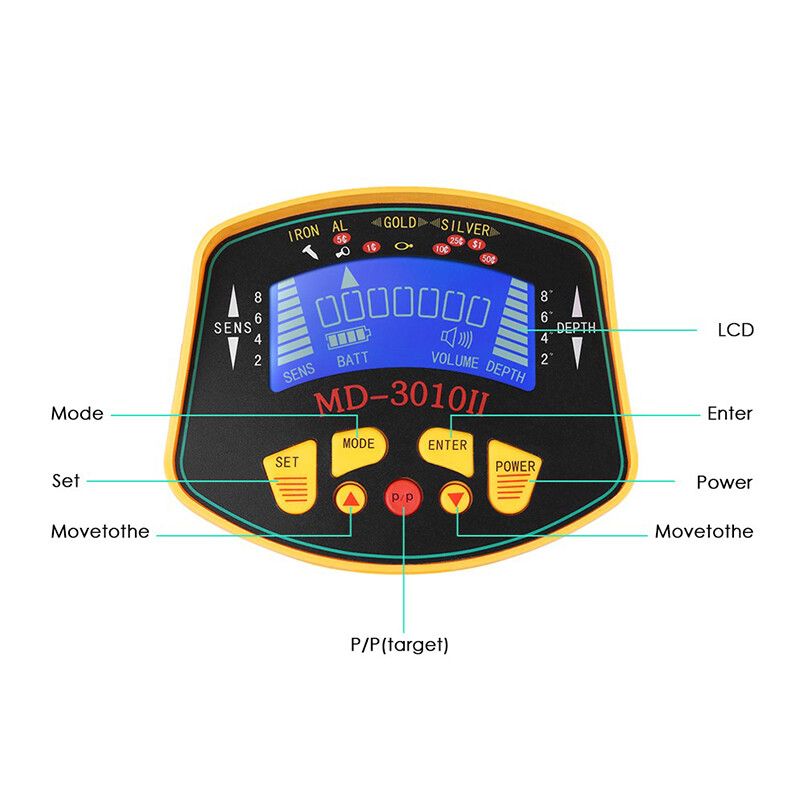 Key Features:
2 modes to select
Accurate detection
Adjustable and comfortable

7 target categories to choose
Suitable for the various environment
Waterproof coil allows detection in shallow water
4 Volume levels 1/8" Headphone jack for headphone
An ideal tool for the indoor or outdoor treasure hunt
8 levels of sensitivity adjustment and 8 levels of depth display

Detects metals including iron, aluminum, gold, bronze, silver, and their products
Specifications:
Material: Metal & ABS
Weight: 2.42 Lbs (1.1 kg)
Coil Diameter: 8 11/16" (22 cm)
Power: 2x 9V batteries (Not included)
Max Depth > 7.09" (18 cm) for a US quarter

Adjustable Stem: 45 11/16" to 48 7/16" (116 to 123 cm)
Package Content
1 x User Manual


1 x Metal Detector

Accessories (headphone + small shovel)
Notice: Batteries are Not included