---
---
The Mini Humidifier and diffuser will fill your room with your favorite essential oils while enjoying the cool mist of the humidifier. This Cool-Mist Humidifier is easy to fill and clean with all parts, including the removable lid to maintain hygiene and safety. This humidifier can only use tap water or mineral water. If you add essential oils or perfumes, it will affect the fogging effect.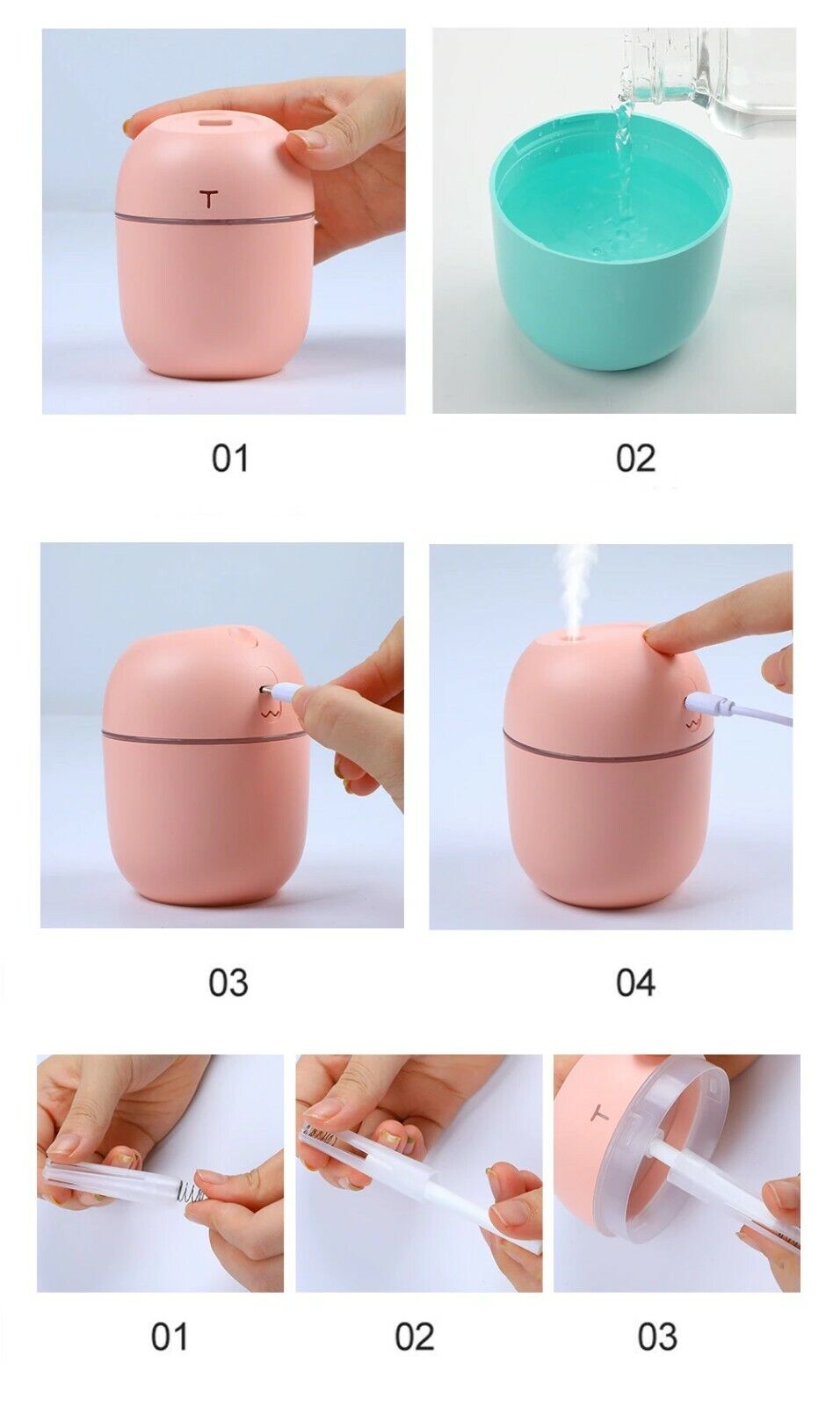 The Vaporizer Humidifier automatically shuts off when it is out of the water. This helps prevent damage to the unit and keeps you safe. Enjoy a whole day by adding different flavored essential oils to the water tank to be an essential oil diffuser to create a relaxing environment.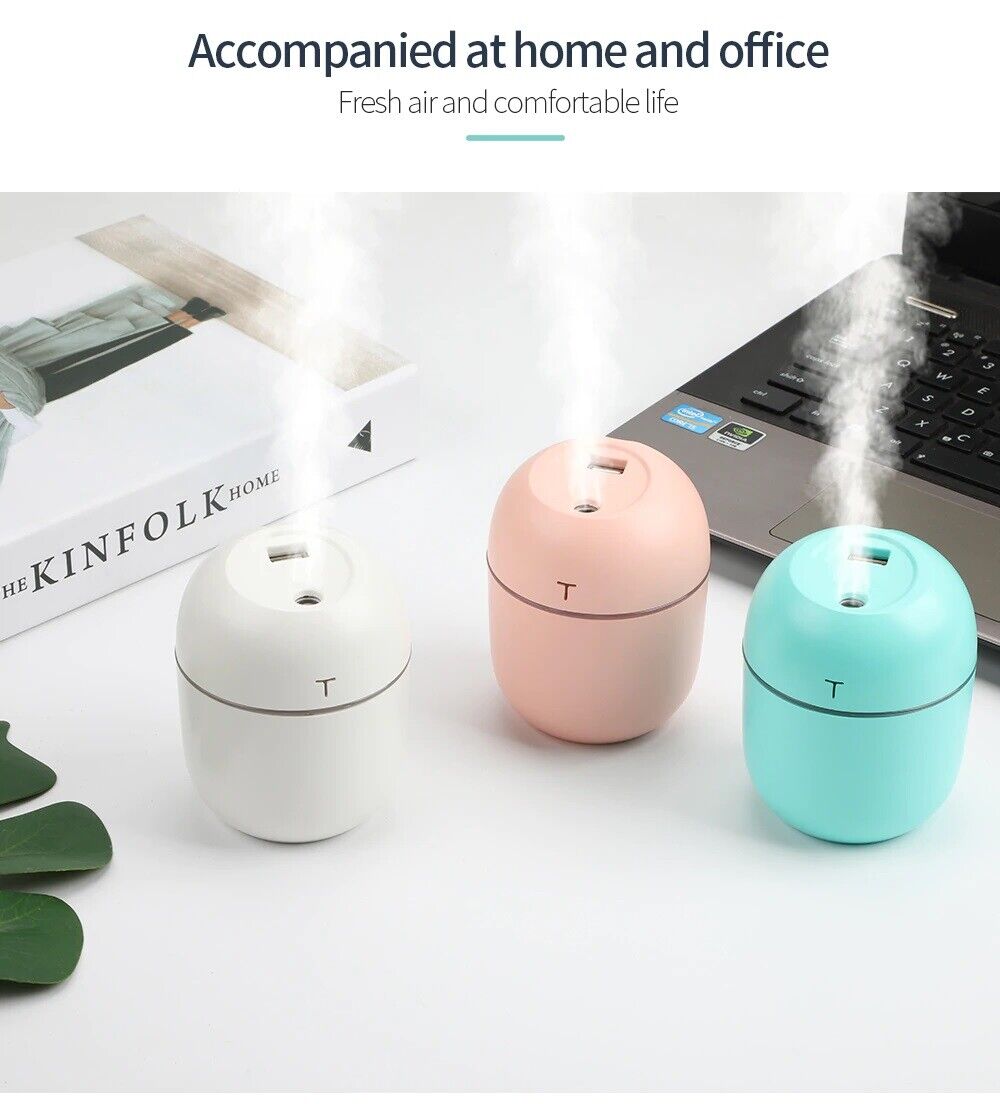 This USB Humidifier has 7 color lights, relaxing colored lights, and scented essential oils that will bring you the most romantic and comfortable atmosphere. The light can be turned off without worrying about light pollution. The perfect high-tech gift idea makes everyone will love it.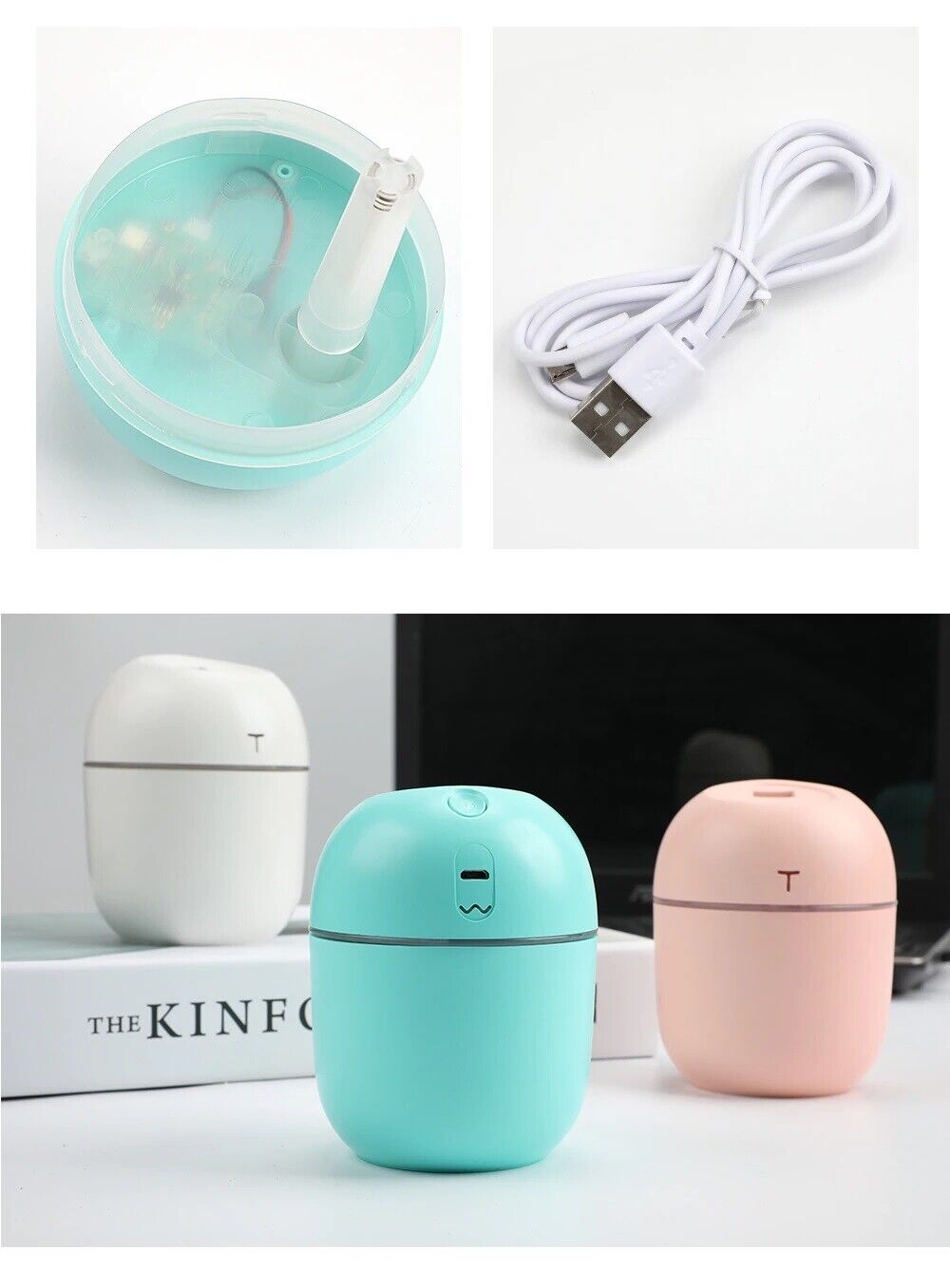 Key Features:



Easy to carry.


Runs quietly.

It would not be disruptive while you sleep.

Large capacity, dry protection, infiltration, and Moisturizing.

Automatic power failure protection, anti-dry.

Mini size, lightweight, and compact.
Specifications:
Name: humidifier

Use time: 5-10h
Power supply: USB
Noise: less than 36dB
Color: white, mint, pink
Working

 

voltage: DC 5V
Amount

 

of spray:40ml/h

Working

 

current: 400mA
Water tank capacity: 220ml
Applicable area: 10-20 square meters
Material: silicone/PP/ABS/Electronic component
Using Method:



Add water to it.

Plugin the power.


Put the cotton swab into the suction tube.

Press the button switch and then you can use it.
Open the top cover, pull out the cotton swab. 

(Don't lose the spring)

Wet the cotton swab in the water completely. Soak the cotton swab until it squeezes out the water.
Function key Operating Instructions:
Mist: Click the function key, continuous spray for 5 hours; click again, interval spraining, spray 3s stop 3s, the timing for 10hours.Click again to turn off the spray.   
Night light: For the first time, press the function key for 2s, turn on the night light mode, seven colors lights changing, then press and hold for 2s, the light is fixed, press again for 2s to turn off the night light mode.
Notes:
Before work, it is necessary to wet the filter in the water completely, the unit squeezes out water. Please don't lose the spring when pulling out the cotton swab, or it'll not produce mist.  If the mist is significantly reduced, you need to replace the cotton swab.