Make Your Next Movie Night Something Special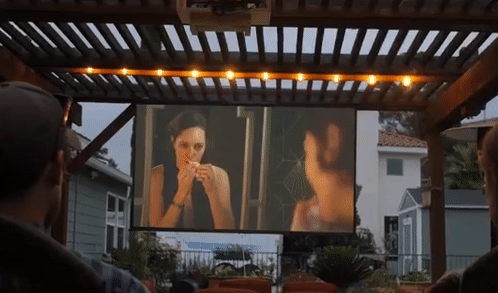 UTech Outdoor Projector Screen
Get the outdoor movie night experience! There is something truly magical about enjoying a film outdoors with either a few friends or an entire crowd of people. Whether it's family night, date night, or a neighborhood party, outdoor movies are the best way to enjoy the night. Get ready to make unforgettable memories with your loved ones with our Outdoor Projector Screen!
This Outdoor Big Screen offers 60-150 inches (5-12 feet) of viewing pleasure. And don't worry about sacrificing the high definition, this screen is made of oxford nylon reflective material for high-resolution imagery and enriched colors. Set up and take down is simple and easy, taking only a few minutes. The durable frame hook is freestanding and stable in a light summer breeze but four tie-down guy lines are included if extra stability is needed.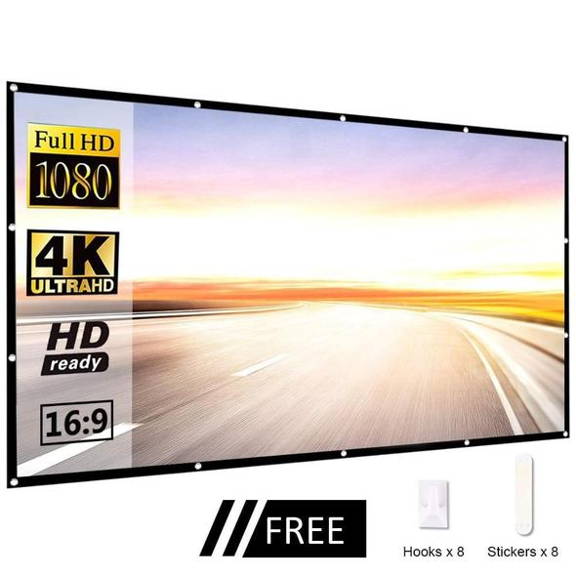 A Brighter More Vivid Image
Get your next event up and running in minutes with multiple ways to get it up based on setup.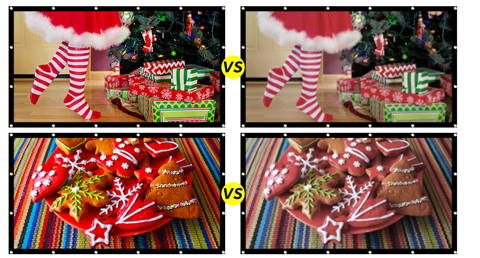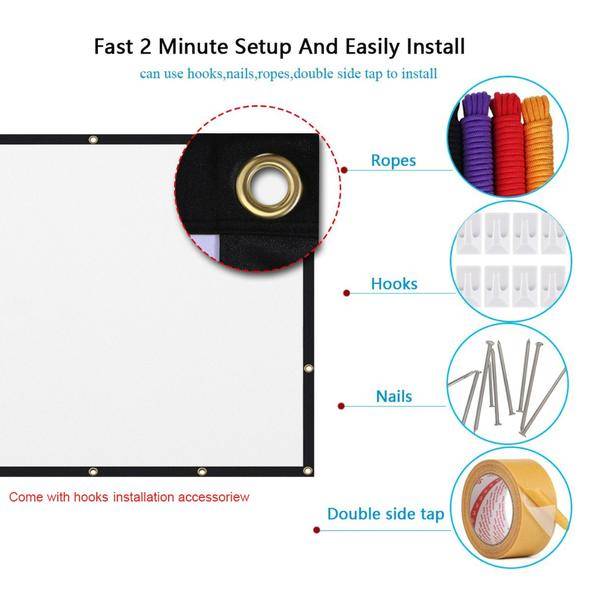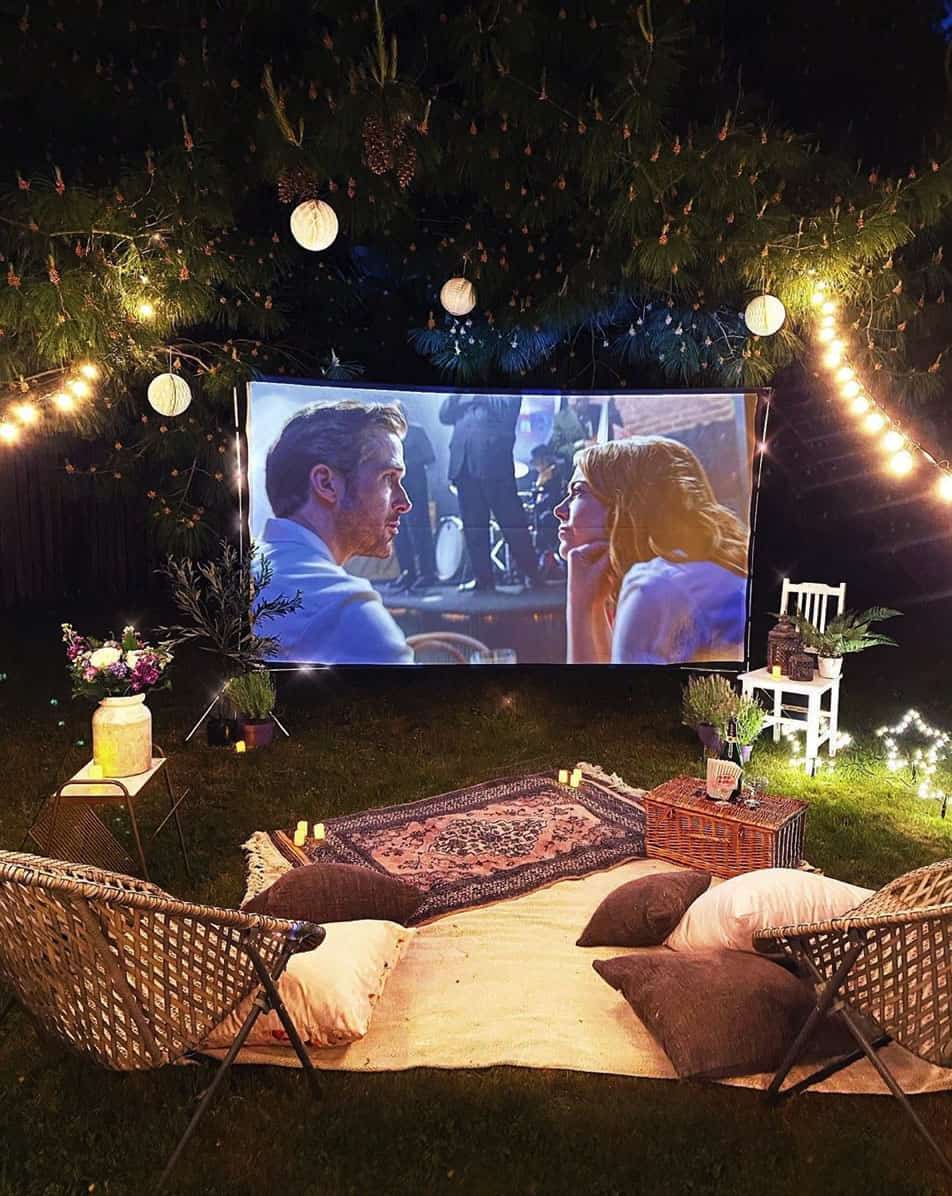 " Our TV is 42"... yes, I know.. very sad 😁
I recently got a projector so we can enjoy our family weekend movie on a big screen, so I had to get this projector screen for it. Our living room doesn't have enough space to set up 120" screen so I had to settle for 100" screen.
I was very impressed with this projector screen as it came with ropes and plastic hooks so you can different options for hanging this. I was more impressed with the material because it seems like it stretches a bit and it' somehow wrinkle free! Easy to setup and easy to fold in case you are not hanging this permanently. Highly recommended!"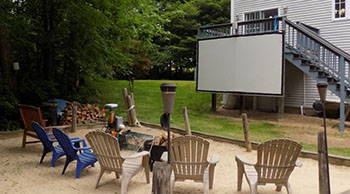 "We took this screen camping and it was awesome. We tied it around our awning to get a crisp picture. I feel the price was decent for such a large screen. I would recommend this product."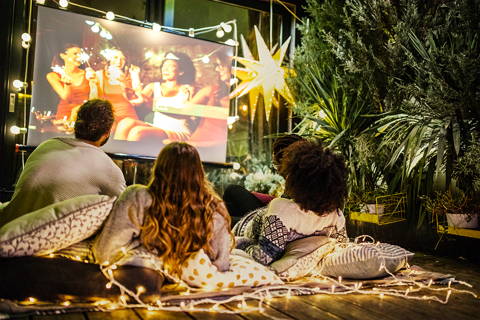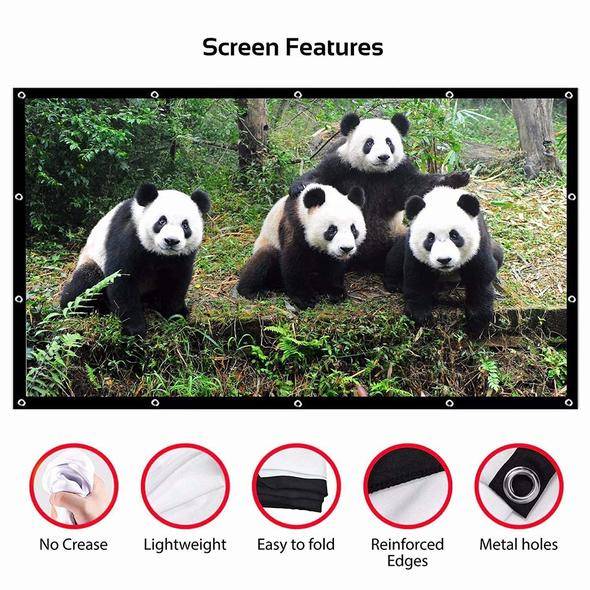 1. If there are wrinkles before installation, you can easily remove it with a low heat iron.
2. If you are installing it on a DIY structure (steel frame, PVC pipe frame, etc.), you can use ropes to stitch it around the frame. If you are installing it on a wall, tree, or other structures, the screen can be fastened easily with hooks, ropes, bracket, nails, or double-sided tape on the wall/mount. These are some great place to set it up:
Between two trees
Side of the garage
Side of your car (funny but actually makes setup really easy)
Side of a fence
Hanging from the ceiling of an open patio space
Hanging from a pergola
3. Power the projector and whatever source devices (smartphones, laptops, tablets, DVD players, game consoles and etc.) you are connecting, and most commonly prepare the cables needed between the projector and the source. (Please see user manual for the projector's how-to-use guide)
4. To get the best-projected image, get the alignment of the image projected by the projector before the presentation. Do it with a reference or just using your keen eyes.
5. Adjust the projected image, focus and line up the center of the lens with the screen center and make sure it leveled and perpendicular as possible.
6. Setup your speakers for better viewing experience. Just add popcorn or your favorite BBQ and enjoy!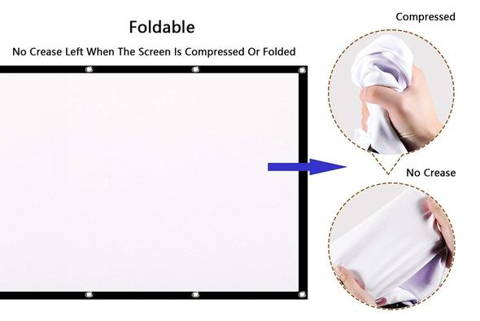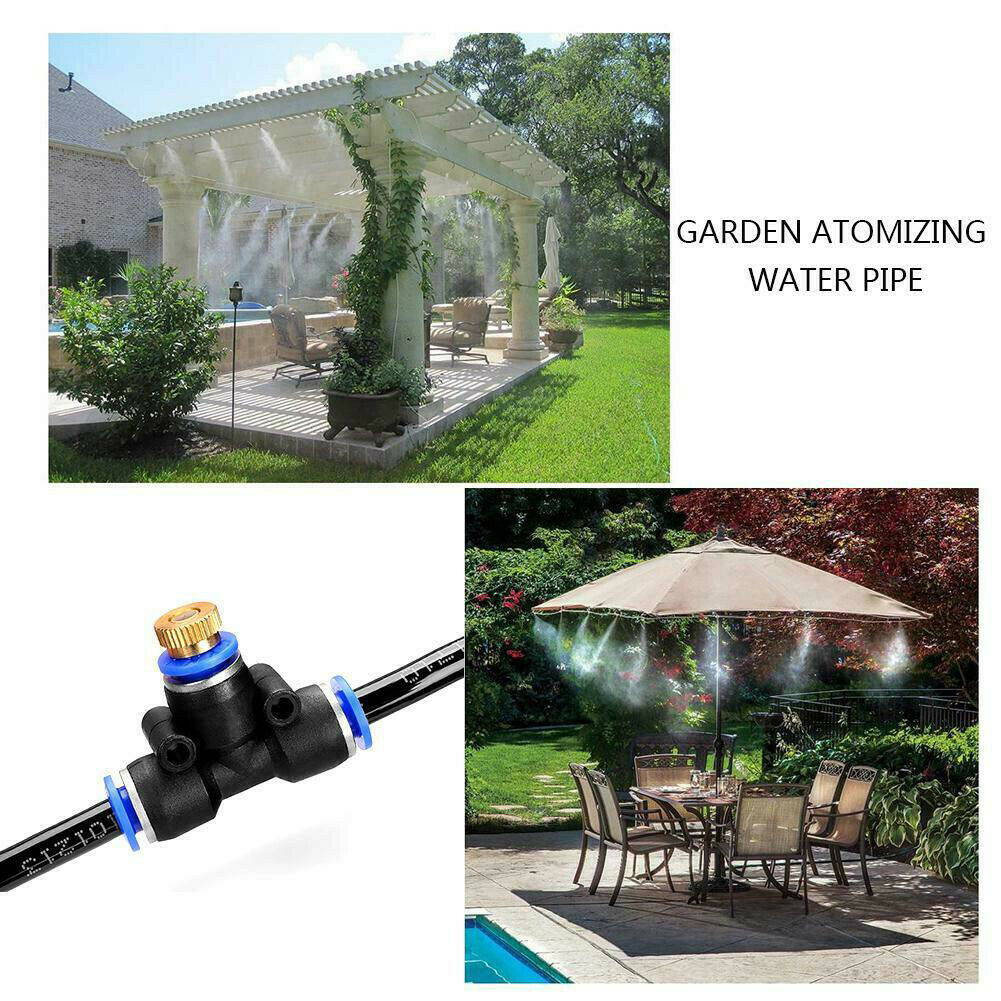 Does it work on small hands?
Yes simply apply more pressure in the settings if you feel you aren't getting enough
Can it be used with just heat?
Yes, just turn off the massage features and you are good to go!
What is the return policy?
If you don't like it for any reason within 30 days just let us know and we'll take care of the rest.
How does it massage my hands?
It provides kneading by air compression thanks to air bags and vibration. Feel free to contact us for any questions.
How long before I receive mine?
All 5-7 business days to receive your massager.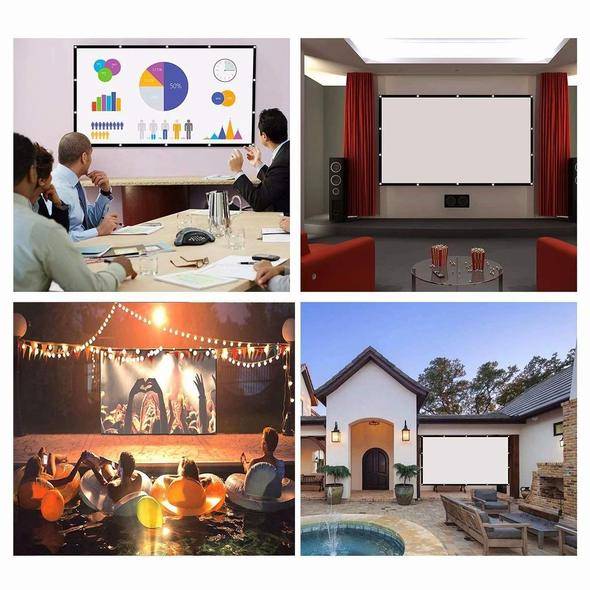 Product Specifications:
Screen Format: 16:9
Main color: white
Item Size: 60"/84"/120"/150"
Package included:
1 * Back-projection Projector Screen
a set of Sticking Hooks

Your payment information is 100% secured with SSL encryption.


Our support team are 24/7 ready to answer any questions you may have.

Not satisfied with your order? Request an exchange or refund.