---
---
The Sleeping Bag contains high-quality fabric and warm hollow cotton filling. Which is eco-friendly and well-featured with good breathable performance and light-weight. The hat is thicken filled, can improve 150% comfort with an adjustable strap, preventing your head from wind or cold.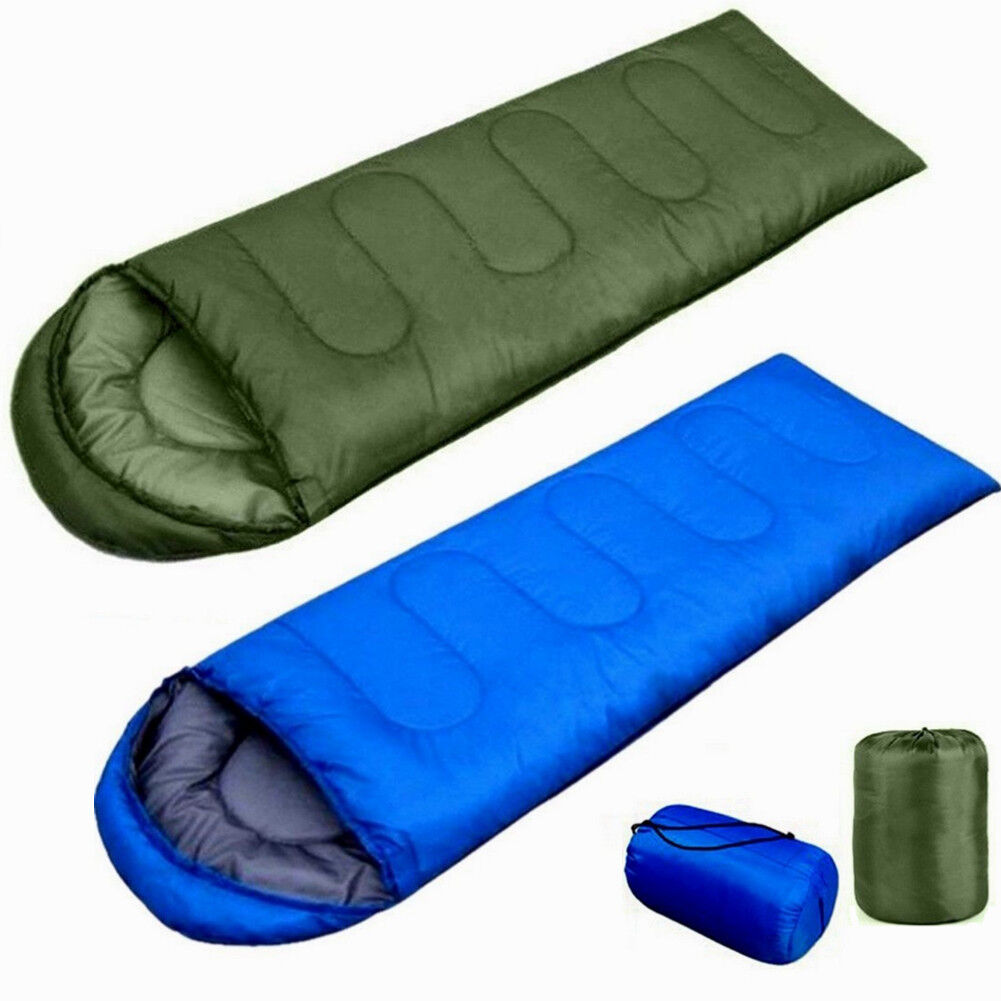 This Waterproof Sleeping Bag is great for traveling, hiking, camping, hunting, fishing, etc. It is very light so you can hang it in your backpack comfortably or carry it easily with the included waterproof bag. The warm effect and with Velcro strap on the side, easy to fix or adjust.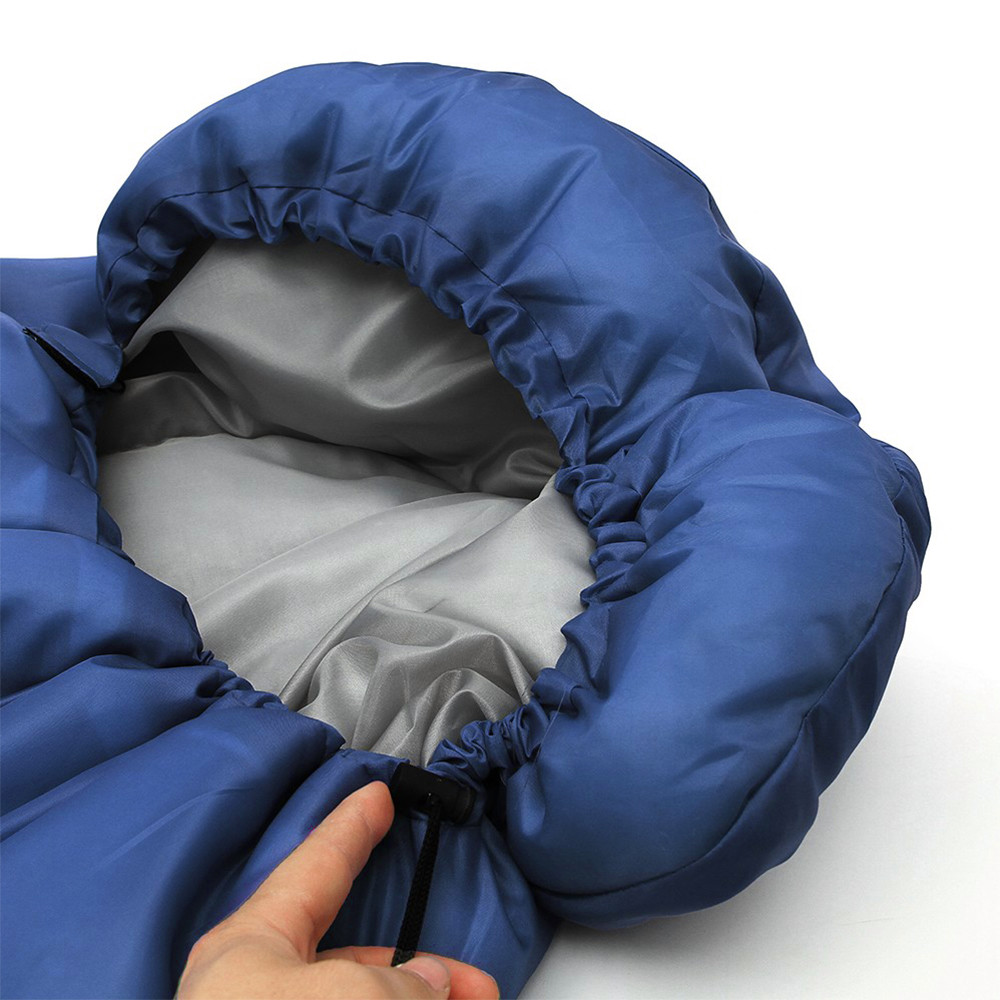 The Rectangular-Shaped Sleeping Bag allows plenty of leg and arm room to stretch out. The padding holds the insulation fibers in place and stabilizes the insulation. The full size is 83 inches long x 29.5 inches wide and the weight is 2.2 lbs.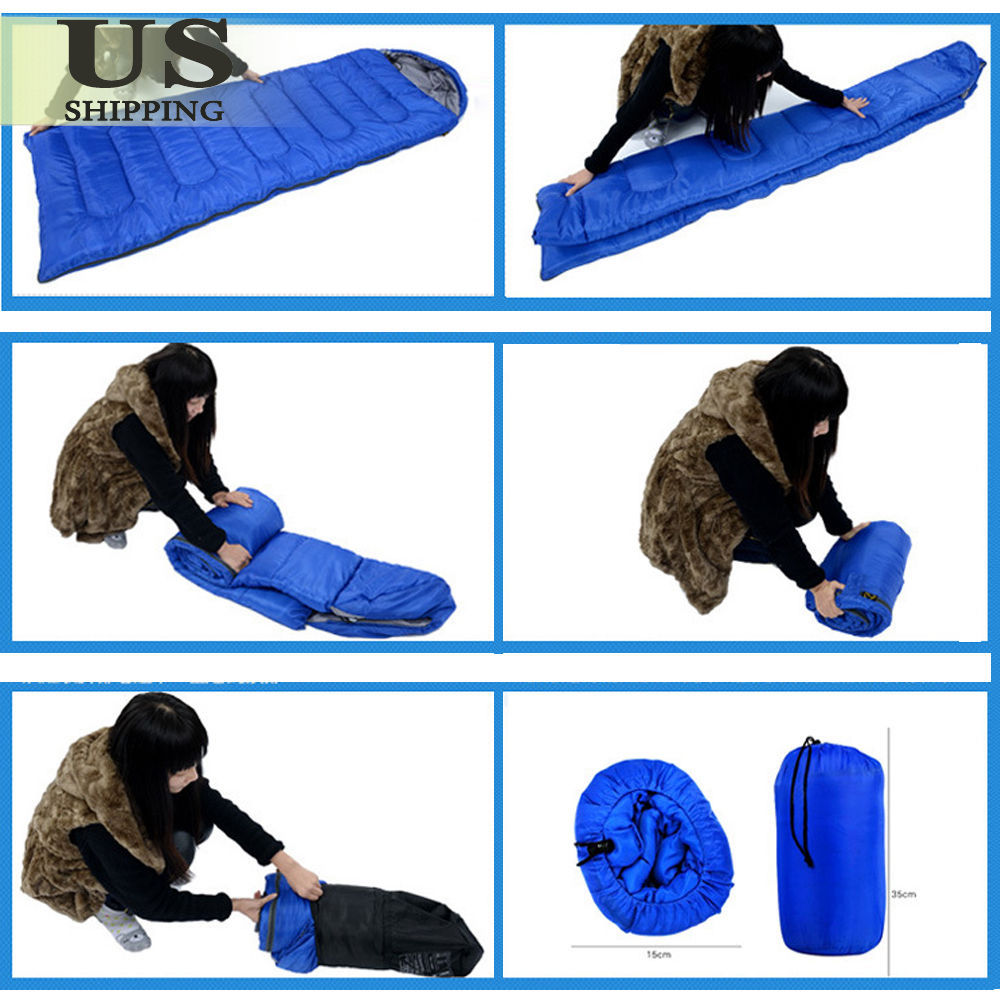 Key Features:
An adjustable strap.

The sleeping bag can be unzipped and opened flat for use as a blanket.
The sleeping bag

 High-quality fabric and warm hollow cotton filling.

It is not only suitable for outdoor camping during winter and cool climate, but also for you to take it to the office.
Easy to roll up into the compressing sack.

Specifications:
Lining: 170T polyester
Weight: approx.1KG/2.2lbs
Filling: Hollow cotton 200g/m2
Size: L 210CM x W 75CM/ 83 inch x 29.5 inch
External material: 170T polyester taffeta fabric
Color: Blue/Army Green/Red/Navy Blue/Digital Camo/Army Green Camo
Packaging: special compact bag with adjustable strap, lightweight, small size, easy to carry
Temperature range: 5℃-20℃/(41℉- 68 ℉) (may specifically depending on the surrounding temperature and personal comfort feeling level)
Package Included:
1 x Carry
1 x Sleeping Bag