---
---
The adjustable waterproof Pet Dog Training Collar is suitable for all dogs. Whether they are small, medium, or large dogs, it can be adjusted to a comfortable length to suit them. The soft collar does not scratch your dog's skin, so it is very comfortable and does not need to be removed frequently.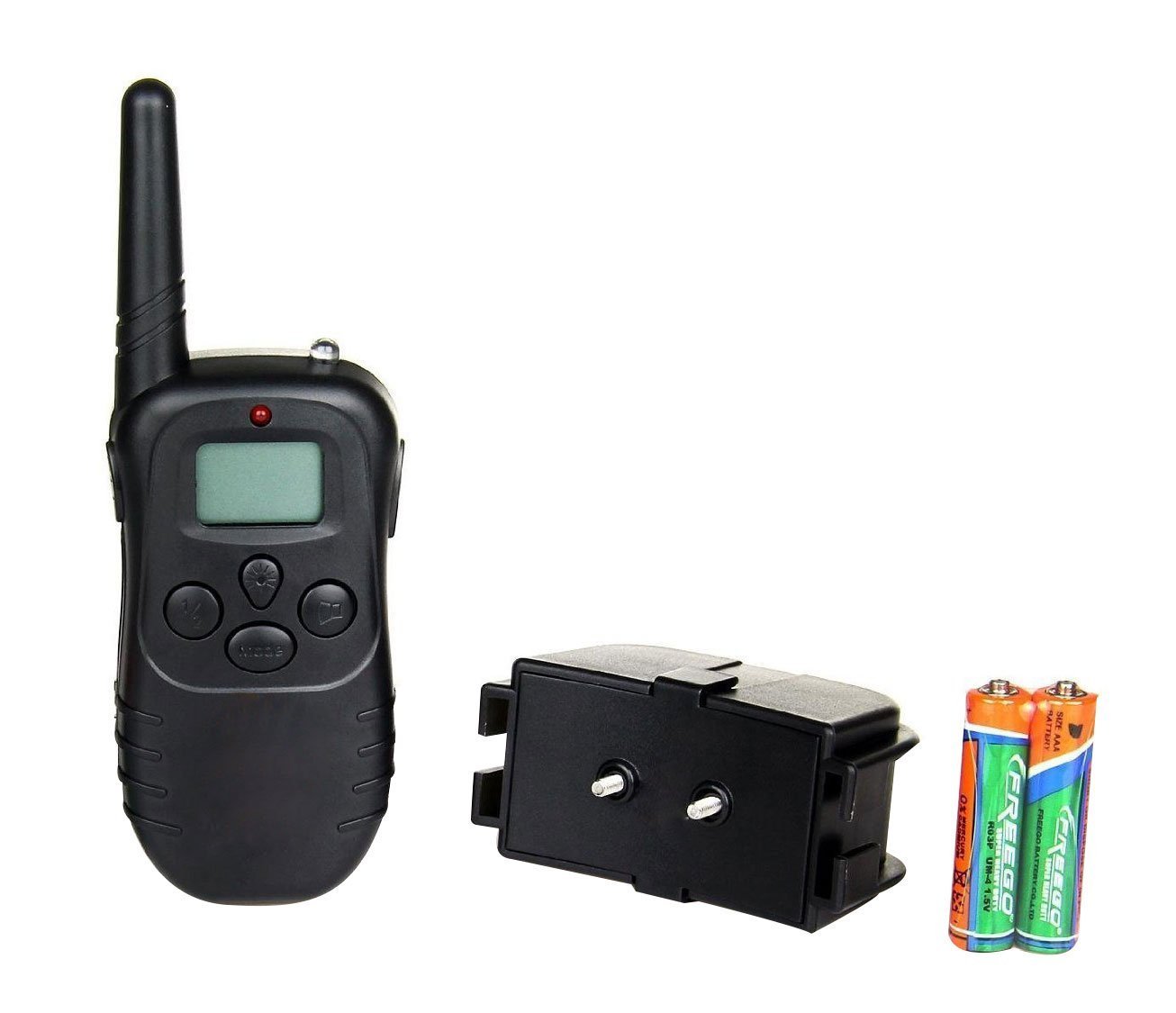 The Bark Collar security control panel lock will prevent accidental operation on the remote control. After locking, the shock function will not be available, while the beep and vibration functions will continue to work. You can play with your pet safely without worrying about accidentally hurting him.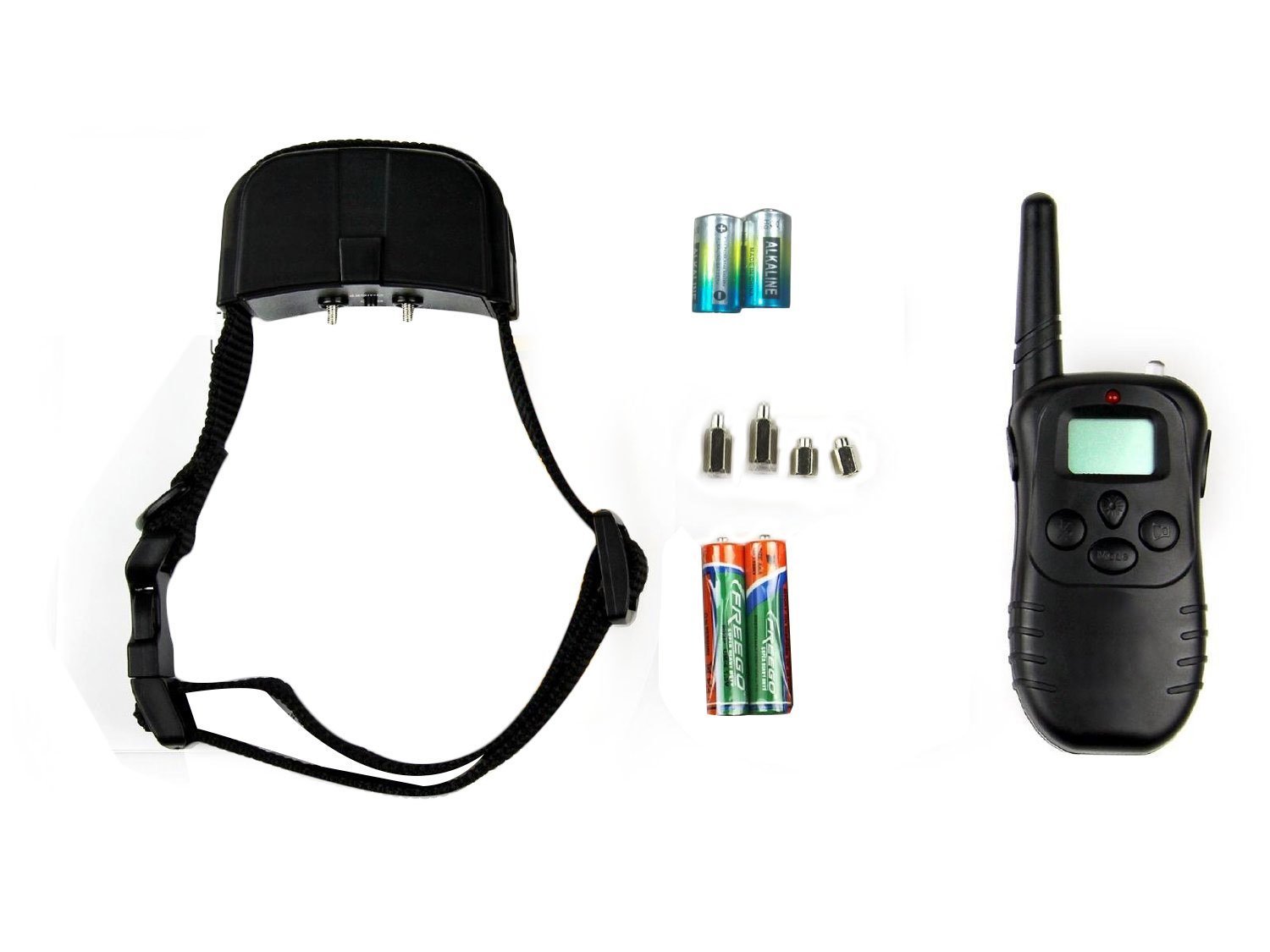 This Anti Bark Collar is for pet training only, by training, the pet can understand the intention of its owner. Desirable results can only be achieved after a period of training. The convenience of an easy-to-read LCD screen shows the stimulation level. Over 3,000 different identity codes to prevent conflicts with other e-collars.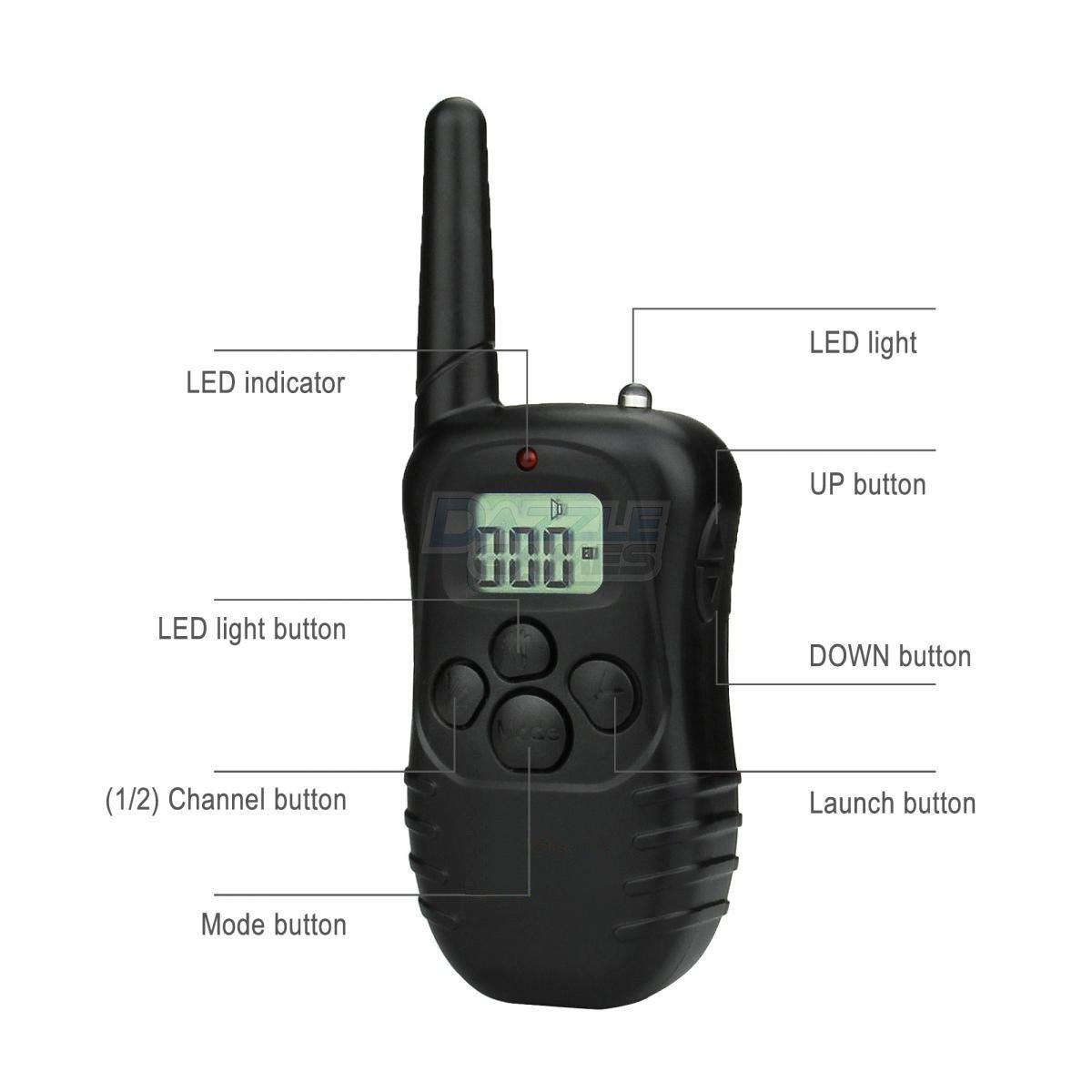 Key Features:
Waterproof Pet Dog Training Collar.
Provides a professional 100 level shock.
100 level Vibration with battery-powered LCD digital remote control and training Collar
The system can be used for 1 or 2 receivers. (the additional receiver must be the same type as your previous one and purchased from us)
Following the correct operation instructions, you can effectively train your pet and make it a docile and adorable creature.
Specifications:
Color: black
Range: 300 Yards

Collar Length: Adjustable from 12"-22"
Effective on Dogs: From 10 pounds to 130 pounds
Remote Controlled: 100 levels of vibration & static
How to Use the Transmitter:
Choose the different channels for different receivers.

Press the up and down buttons on the right-hand side to set the level.
To turn on/off the Transmitter, Press the mode button on the Transmitter for 5 seconds.
By pressing the Mode button to change to different modes ----the LCD images will change.
The Transmitter will go into STANDBY MODE if not operated for 20 seconds and will TURN OFF if not operated for 2 minutes.

In STANDBY MODE, press any button (except the LED light button) to wake it up.
Connect the Transmitter with the Collar Receiver:
Turn on the Transmitter and choose 1or 2 channels to encode.
Lift the Reset part of the Rubber cover in the Collar Receiver.
Use a toothpick or paper click to insert into the Reset HOLE inside the Collar Receiver.
Press the LAUNCH button on the Transmitter immediately while you are hearing a beep from the collar.
The Collar Receiver will beep, which means that the Transmitter has encoded the collar.
After completion, put the rubber cover in the right position to keep the internal unit from dust and water.
Package:
1 x strap
1 x receiver
1 x test bulb
2 x AAA batteries
2 x 4LR44 6v batteries
1 x remote control unit
1 x Operating Instructions
1 set of replacement probes