---
---
This Body Pillow shapes your body giving you all the comfort you need for a restful night's sleep. The combination of solid and shredded memory foam helps it to stay cool while providing firmness for complete head-to-toe support and relief. If you are suffering from back pain, pregnancy discomfort, or aching legs, knees, shoulders, and hips Memory Foam Body Pillows are perfect to use.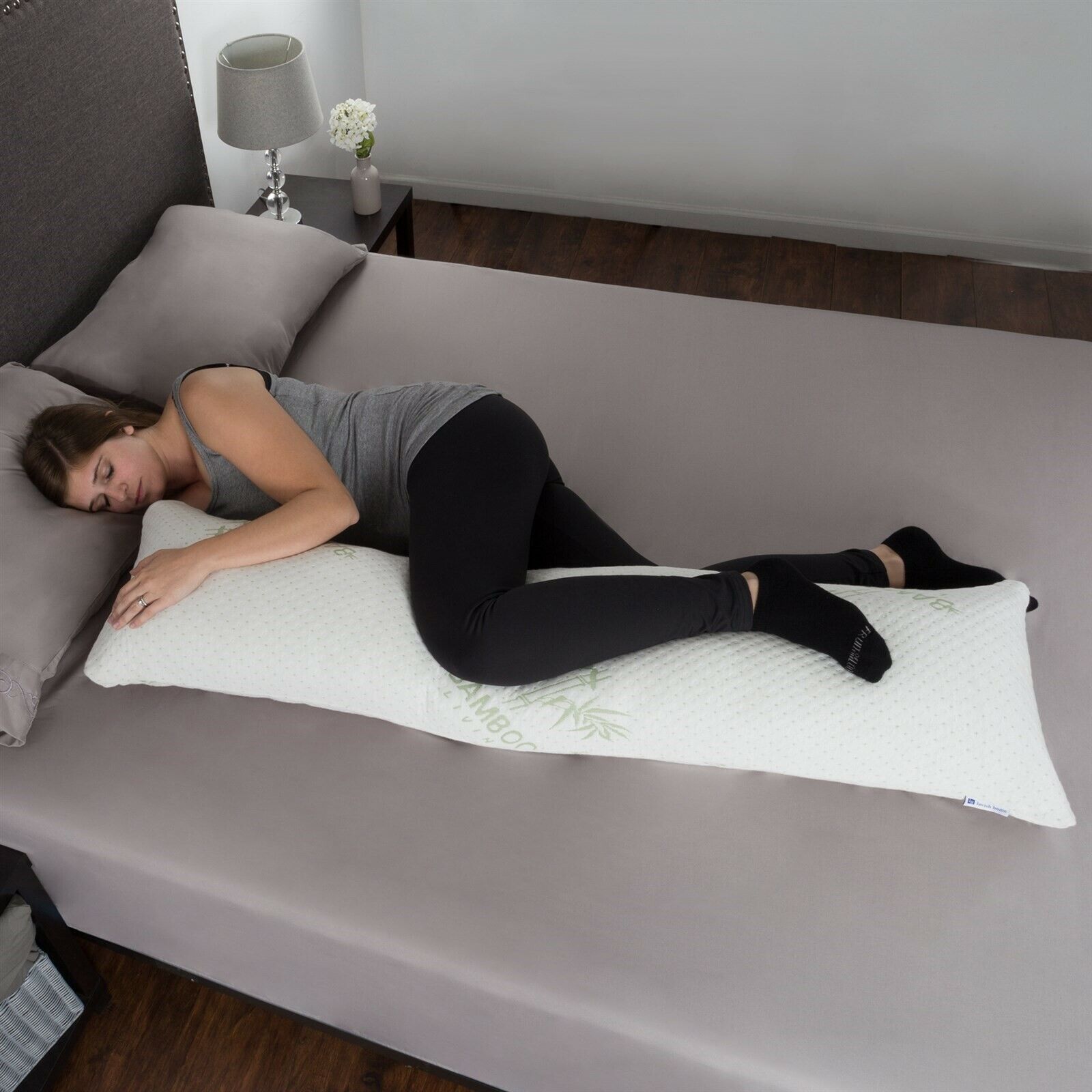 The Fluffy Memory Foam maintains its shape while supporting your entire body and won't go flat- resulting in well-rested sleep, even for side sleepers. The soothing foam pillow is large and long enough to ensure support, alignment, and pain relief for your full body without crowding the bed.

This Hypoallergenic Pillow helps allergy sufferers rest easy and features a zippered removable cover that is 100% machine washable. Wash with cold water, gentle cycle, tumble dry low. The foam pillow is spot clean by hand only.

Key Features:
Comfortable and cool sleep environment.


Breathable material and therapeutic benefits.

Premium shredded memory foam fill is moldable.

The body pillow comes in a removable zippered pillowcase.

The perfect complement to the airy shredded memory foam fill.

It allows a cool and comfortable night's sleep while shaping your body for full support.
Specifications:
Size: 51 Inches

Color: White
MPN: M892002
Room: Bedroom
Pillow Size: Body
Type: Foam Pillow
UPC: 192055199997
Material: Memory Foam