Add Hydration & A Glow To
Your Skin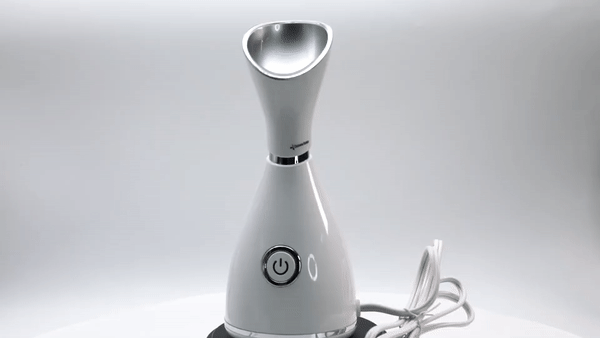 Relax & indulge as luxurious micro-steam technology hydrates and purifies the skin in one simple step, revealing a glowing skin in as quickly as ten minutes. Allows you to forget the stress of the day for a while. Which gives you exactly what you want for a home spa face steaming experience!
Softens surfaces skin to help remove dead skin, dirt, oil and makeup remnant.
Allows sweating and therefore helps remove dirt.
Removes congestion in the sinuses. Naturally deep cleansing to purify the skin, boots blood circulation get glowing skin.
pen the pores, reduces acne and whiteheads.
Allows you to forget the stress of the day for a while. Adds moisture to your room so acts as a humidifier.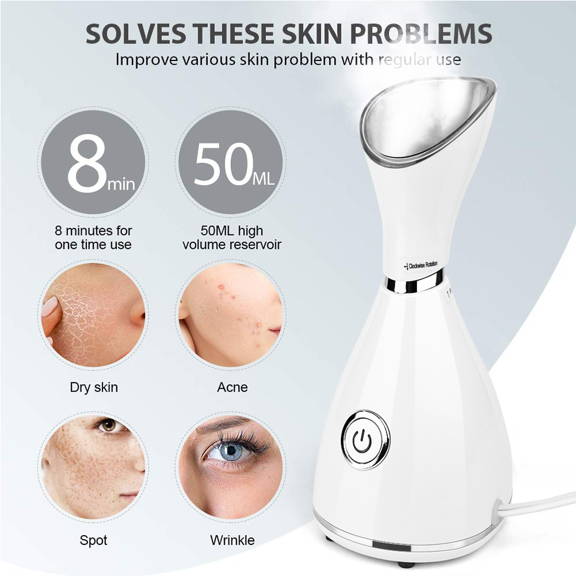 Good for Sinuses Relief and Eye Relaxation
An warm mist of our facial steamers can naturally help for the sinuses issue, you will feel better when you use it once every day. Moreover, when you feel tired with your eyes, our steamer can allows you enjoy a eye spa, you can forgot the stress of the day for while.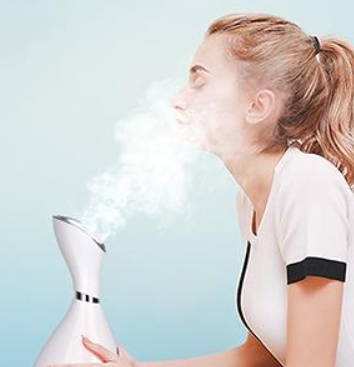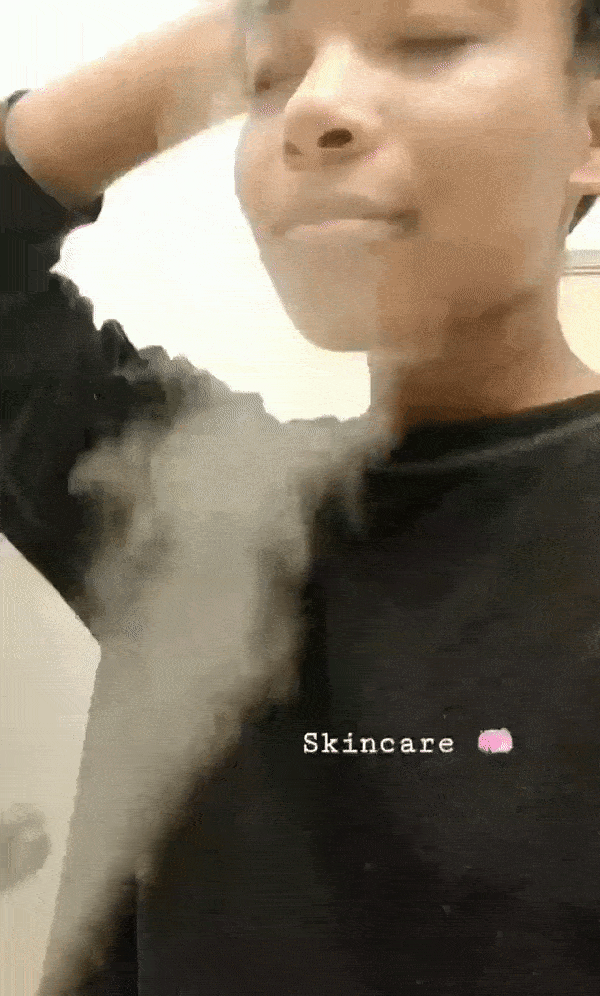 " I decided to do facials at home this year. Bought this steamer but other than using for facials it works great to clear my sinus. It's compact but powerful. While it was steaming i accidentally try to adjust the neck, some hot steam escaped and almost burn my finger. Just be to sure not to mess with the neck of the steamer while it's steaming because needless to say steam is super hot!"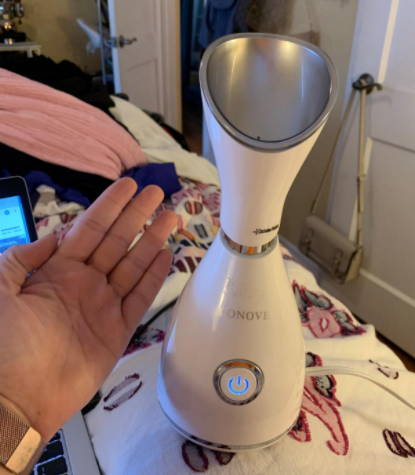 "I LOVE this steamer so much! If you're debating whether or not to get one, just do it. It's life changing. I compared a couple other choices but so far I have no complaints. My boyfriend loves it too! My skin is so happy after I use it - I use it once a week usually at the end of the week. It's therapeutic, cleans my skin very well and it's easily storable.
I use filtered water as the directions recommend, 30ml per use. I first cleaned it out with an apple cider vinegar/water mix to get rid of any factory smells."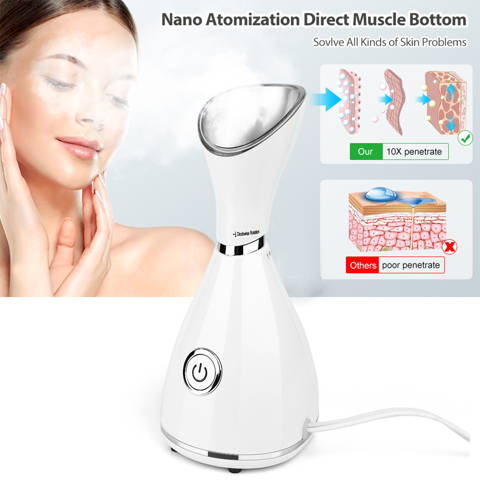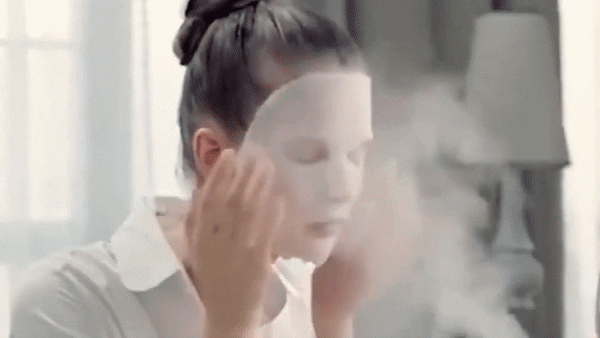 Step 1: Filled purified water by the measuring cup ,please do not exceed the line of the cup (50ml)
Step 2:Pour the water from the measuring cup to the tank ,tighten the nozzle and tank by clockwise(to the left).
Step 3: Turn on the facial steamer ,direct the steam to your face(keep at least 20cm away from the nozzle)
Step 4: After the end of steaming, please off the steam device, plug out the power. Wipe dry the water holding part
Please Note: Before steaming at face for the first time, please let the steamer run through a full cycle with a few drops of lemon juice added into water to remove smell.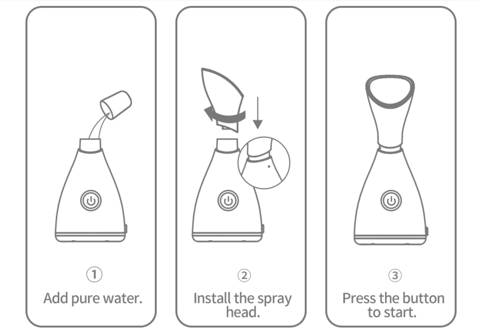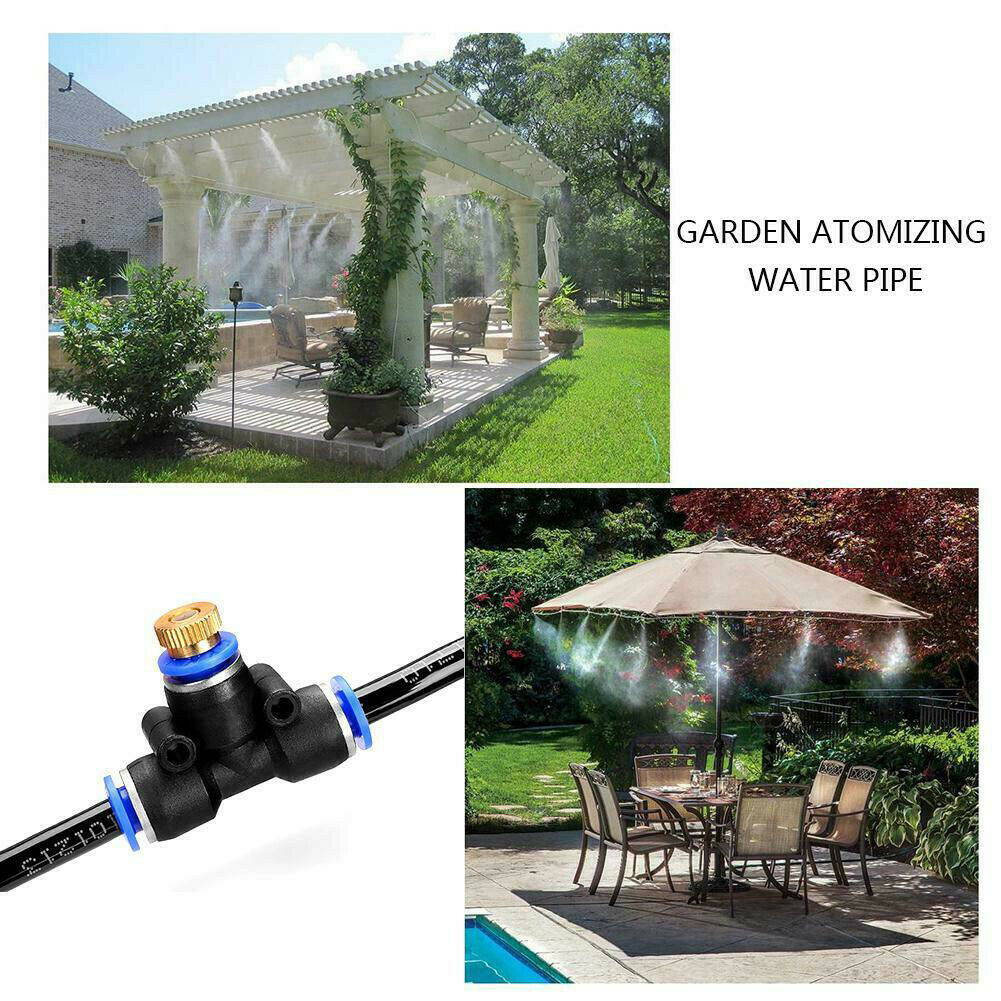 Does it work on small hands?
Yes simply apply more pressure in the settings if you feel you aren't getting enough
Can it be used with just heat?
Yes, just turn off the massage features and you are good to go!
What is the return policy?
If you don't like it for any reason within 30 days just let us know and we'll take care of the rest.
How does it massage my hands?
It provides kneading by air compression thanks to air bags and vibration. Feel free to contact us for any questions.
How long before I receive mine?
All 5-7 business days to receive your massager.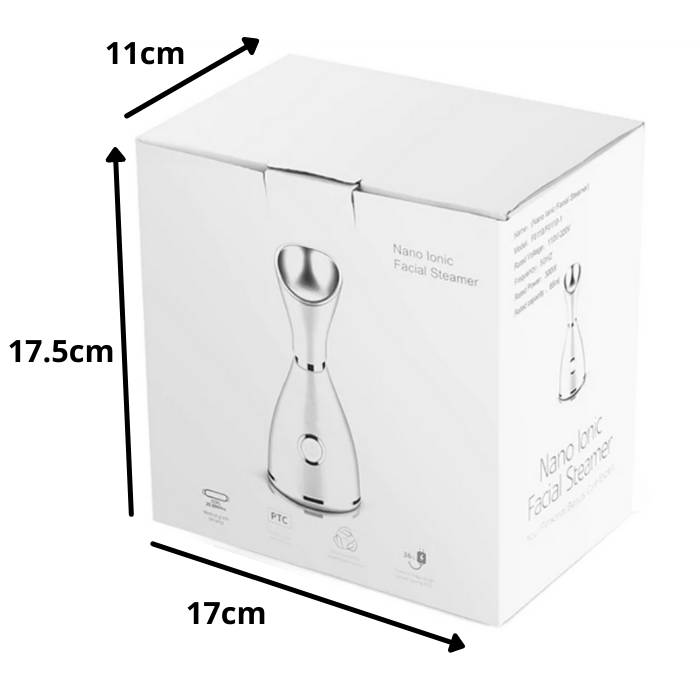 Product Specifications:
- Color: White.
- Material: ABS.
- Size: About 13x10.5x16cm.
Steam heat: thermal spray

Your payment information is 100% secured with SSL encryption.


Our support team are 24/7 ready to answer any questions you may have.

Not satisfied with your order? Request an exchange or refund.