---
---
The Window Glass Bird Feeder is safe for all your birds! We designed the removable feed tray with an integrated moisture removal system that incorporates precision laser-drilled drainage holes to help dissipate moisture and keep the seed free from mold.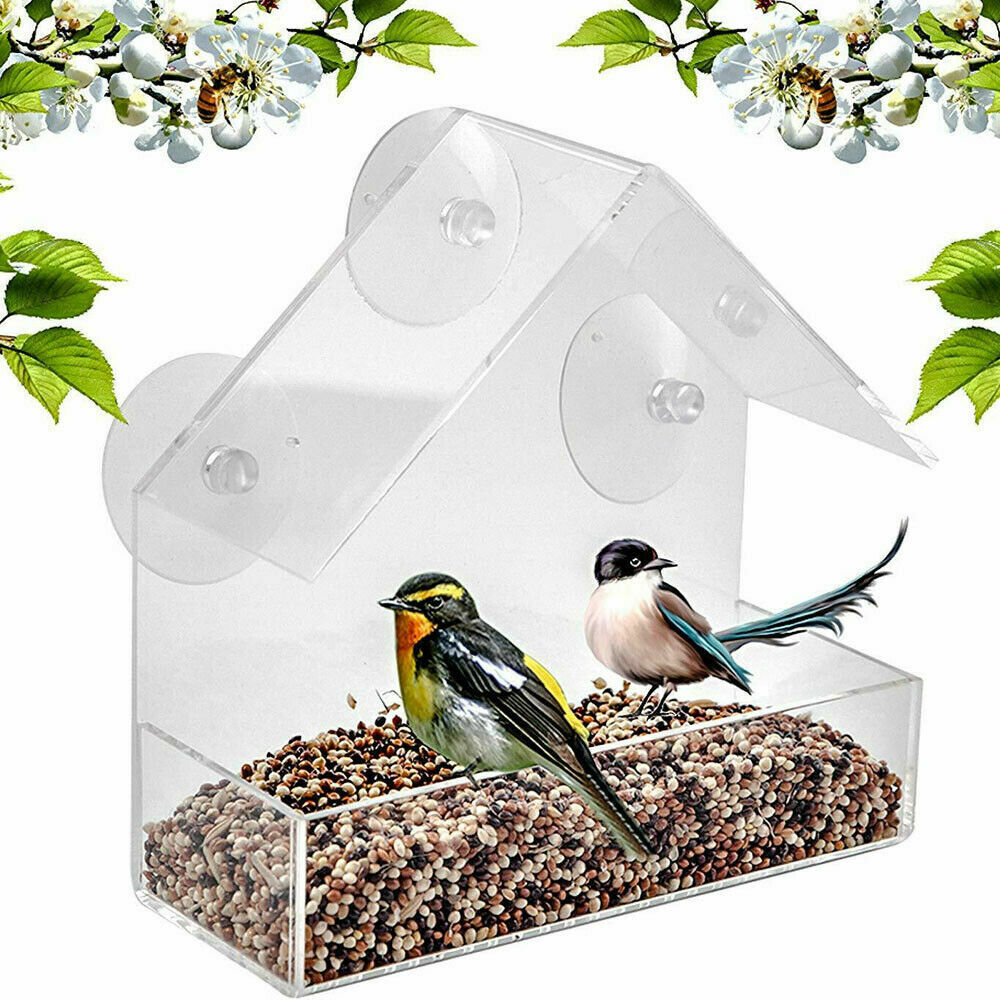 Our Glass Bird Feeder features a weatherproof design that performs well in diverse weather conditions! Roof and sidewalls help keep water and squirrels out of your window bird feeder, keeping your bird seed dry and inside the feeder where it belongs.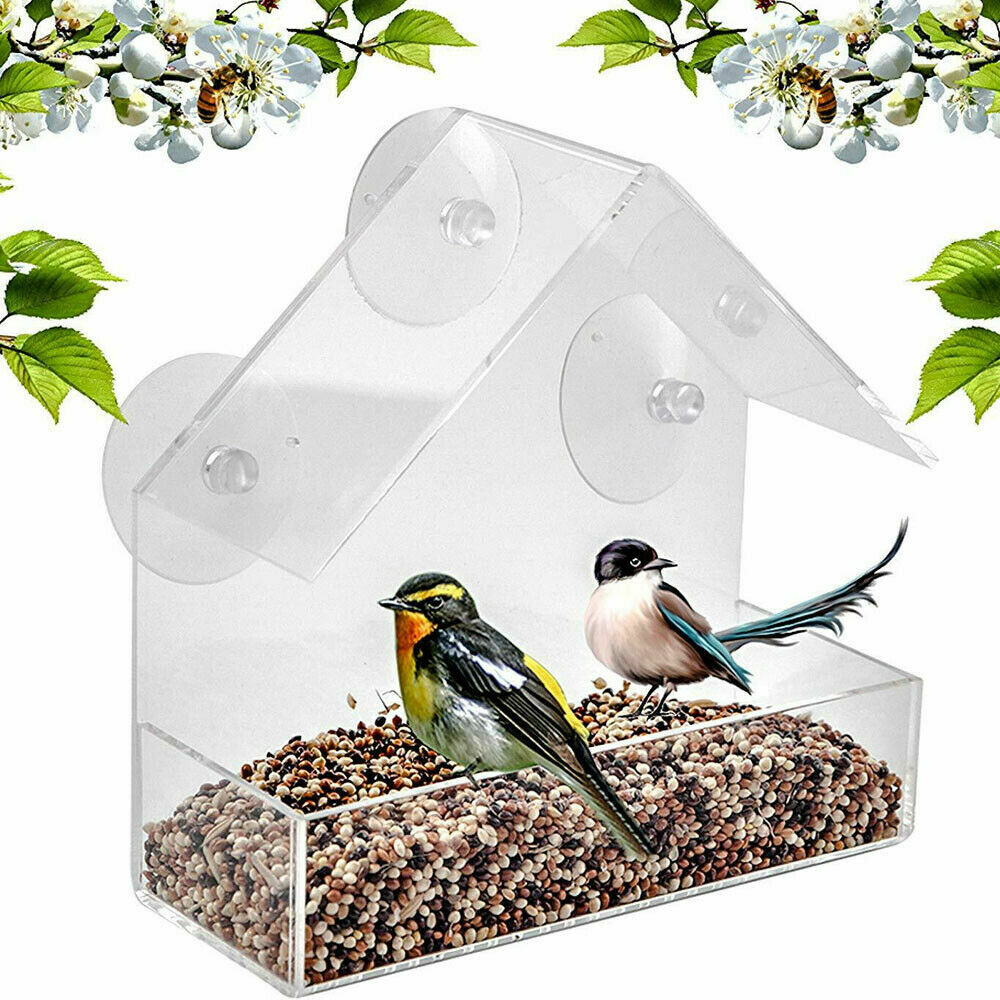 This Transparent Acrylic Feeder is easy to refill from inside your house! A removable sliding feed tray makes it easy and convenient to refill your window bird feeder with fresh seed without having to remove the entire feeder.

Key Features:
Comes with a feed tray
Virtually 100% squirrel proof
Astonishingly easy maintenance
100% Brand new and high quality
Complete with feed tray and three suction discs
Large seed tray with no tricky assembly needed
The bird's view boasts industrial strength suction cups
This quick and easy to install transparent acrylic feeder
3 Suction cups on the back to secure onto window glass
A domed roof designed to discourage the hungriest rodent
Specifications:
Material: Plastic
Color: Clear
Sub-type: Box
Object: Birds
Type: Feeder
Size: Approx 15 x 6.2 x 15cm
Package Included: